Kansas City MO & KS HVAC, Plumber, & Electrician Reviews
---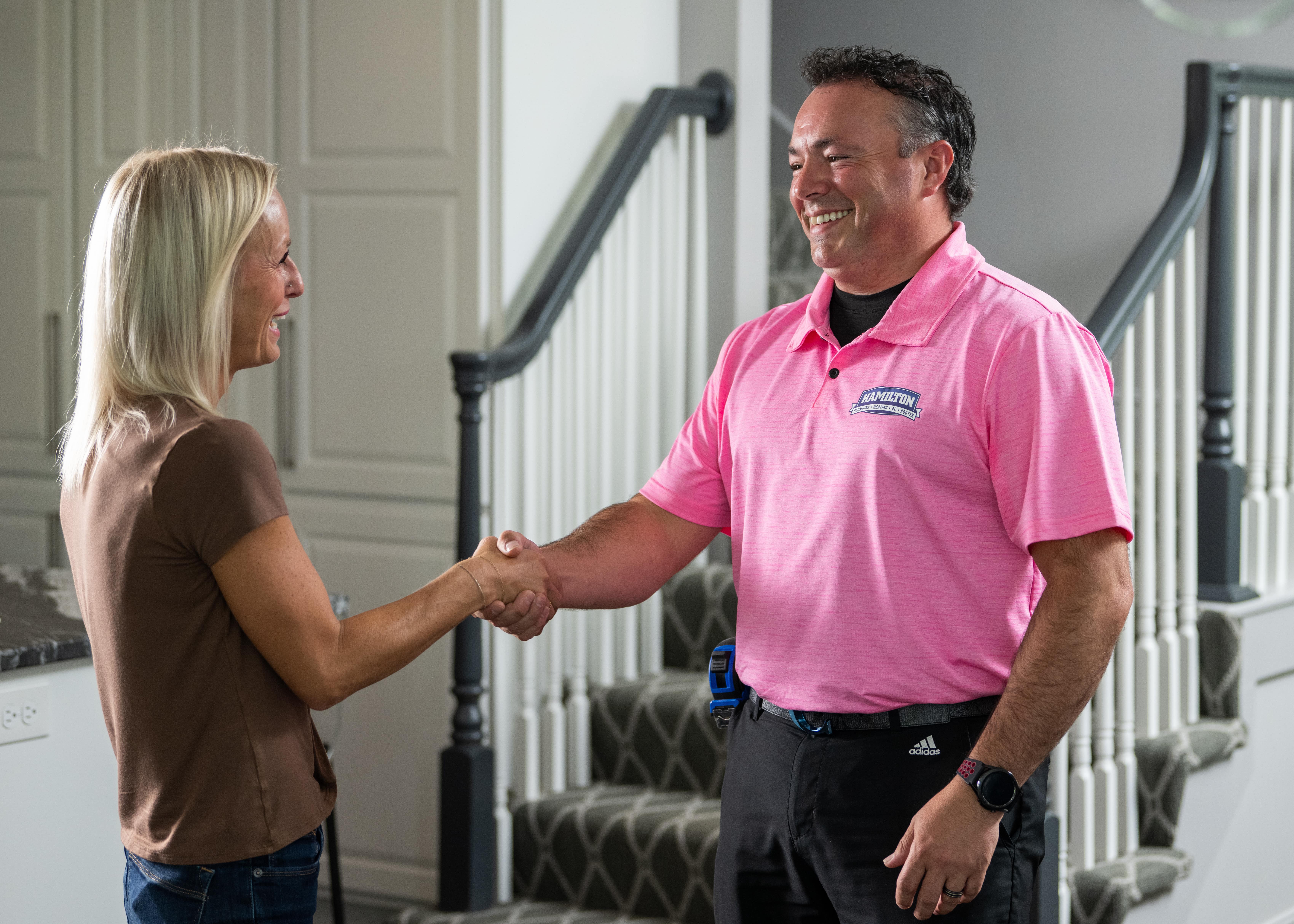 Our Customers Say it All!
With our high quality, exceptional service and 100% satisfaction guarantee, it's no wonder that our customers love us! Check out the testimonials below to find out why Hamilton, Plumbing, Heating, A/C & Rooter is the #1 HVAC, Plumber, & Electrician in Kansas City, MO & KS!
Call us at (913) 227-4943 or schedule your service online today!
Company Reviews
"Guys were very professional. Took less time than they said. Sent like 10 guys out to replace AC and Furnace. They didn't mind answering my questions either. Very kind and very professional. They'll be doing my other house soon." Javin B.
"Our water heater sprung a leak, David showed up really quick and got the water shut off to prevent any more form covering the floor. After that, he explained the options and pricing and got us hooked up with another company for flood remediation. He did a temp fix so we at least have water and will be installing a new water heater on Monday since it is Saturday night. He was professional, polite, and answered all our questions. My husband just panic googled and we were so blessed to land such a reputable and experienced company. We will keep this number handy for any future events." Karry R.
"My fiancé put her ring down to wash her hand and ended up bouncing the ring off the counter and straight into the toilet as it was flushing…also at about 10 at night. I had called a couple of other plumbing companies and they pretty much told me that it was gone. Didn't even want to try. Ended up getting a hold of Brandon and he was more than willing to come out to put me at ease that it was gone. But low and behold we found it about a foot down the drainpipe! He told me that he was not leaving until we got it out. And after about 45 minutes of ring wrangling with copper wire, he got it! Couldn't have had a better experience. Great overall. Thanks so much!" Gavin
"Mike Shultz took the time to really look over my furnace. Showed me on camera which showed the problems my unit had. Let me know what was going on so that I could understand. I appreciate his professionalism and using all equipment to find any and all problems my unit was having." Michele L.
Want to Read More?
Check Out Our Excellent Reviews on Google!