Backflow Testing in Kansas City, MO & KS
---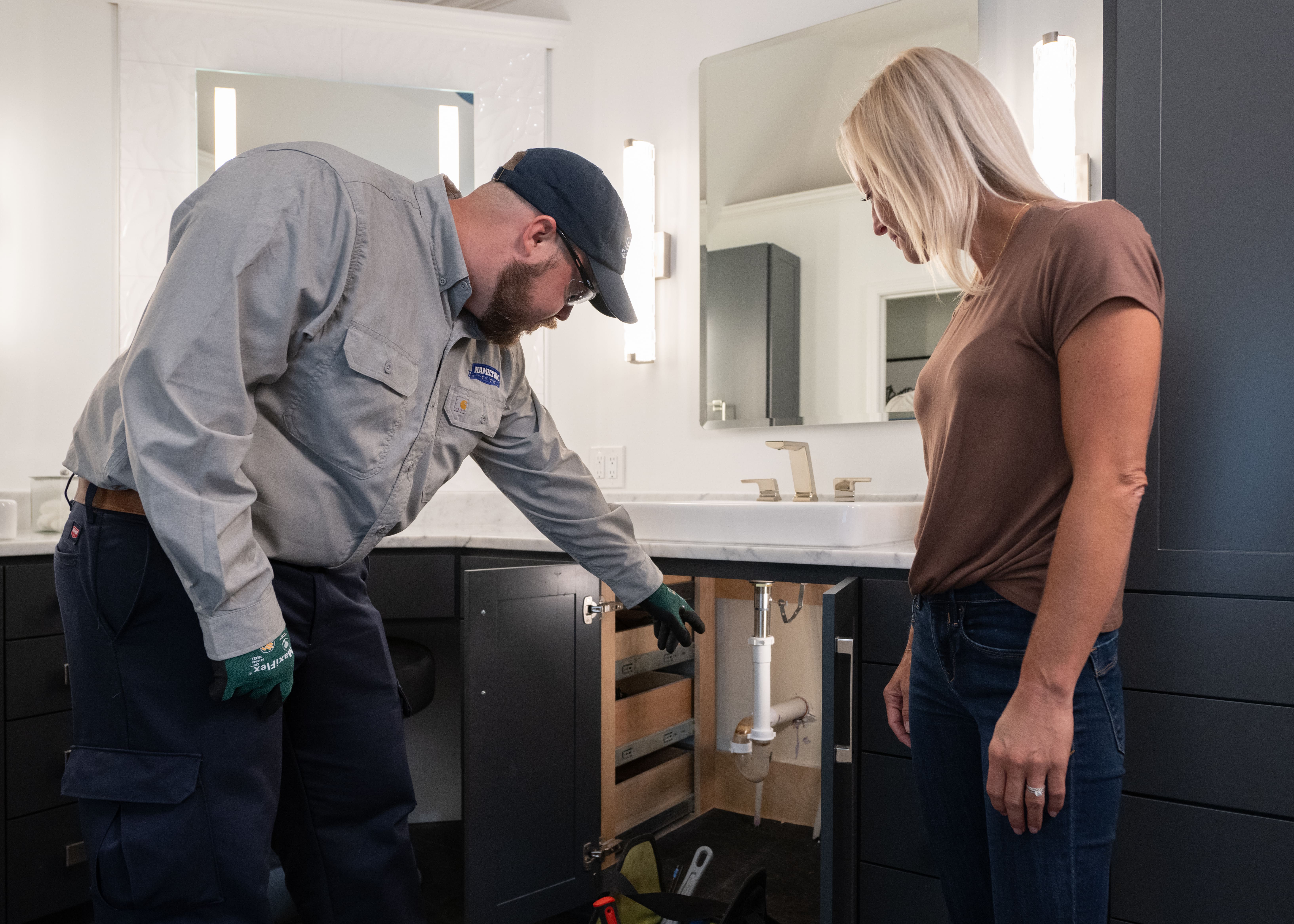 Under normal conditions, water from the city's supply flows into your home. However, if you're not careful, you could end up in a situation where water flows backward into the public water supply. This is known as backflow, and it can be dangerous if the water flowing backward contains chemicals, toxins or bacteria. Fortunately, Hamilton's plumbers are here to provide backflow testing in Kansas City and other services to prevent this from happening to you.
WHAT CAN CAUSE BACKFLOW?
One of the most common causes of backflow is using a garden hose with an add-on applicator. For example, if you attach a pesticide dispenser to the end of your hose, using it can create a pressure drop in your lines that creates a vacuum. This can pull the pesticides back into your home's plumbing and possibly even the systems of your neighbors. That means tap water could be contaminated with the same chemicals you sprayed on your lawn.
Other causes of backflow include crews working on a broken water main or firefighters using a nearby hydrant.
TRUST HAMILTON TO PROTECT YOUR FAMILY
As experienced backflow plumbers, our crew can come to your home and find any issues that could be causing this condition. We can help you choose a solution that is right for you and provide expert backflow preventer installation so you won't have to worry about anything.
Drain backflow preventers create a closed system that keeps water from flowing backward into your pipes. With the right water backflow preventer installed, you and your family can wash, drink, cook and bathe knowing you're being protected from harmful contaminants.
To learn more about how we can help you find and install the right residential backflow preventer, call us at 913-227-4943 and speak with one of our representatives today or schedule your service appointment online!