Drain Repair Services in Kansas City, MO & KS
---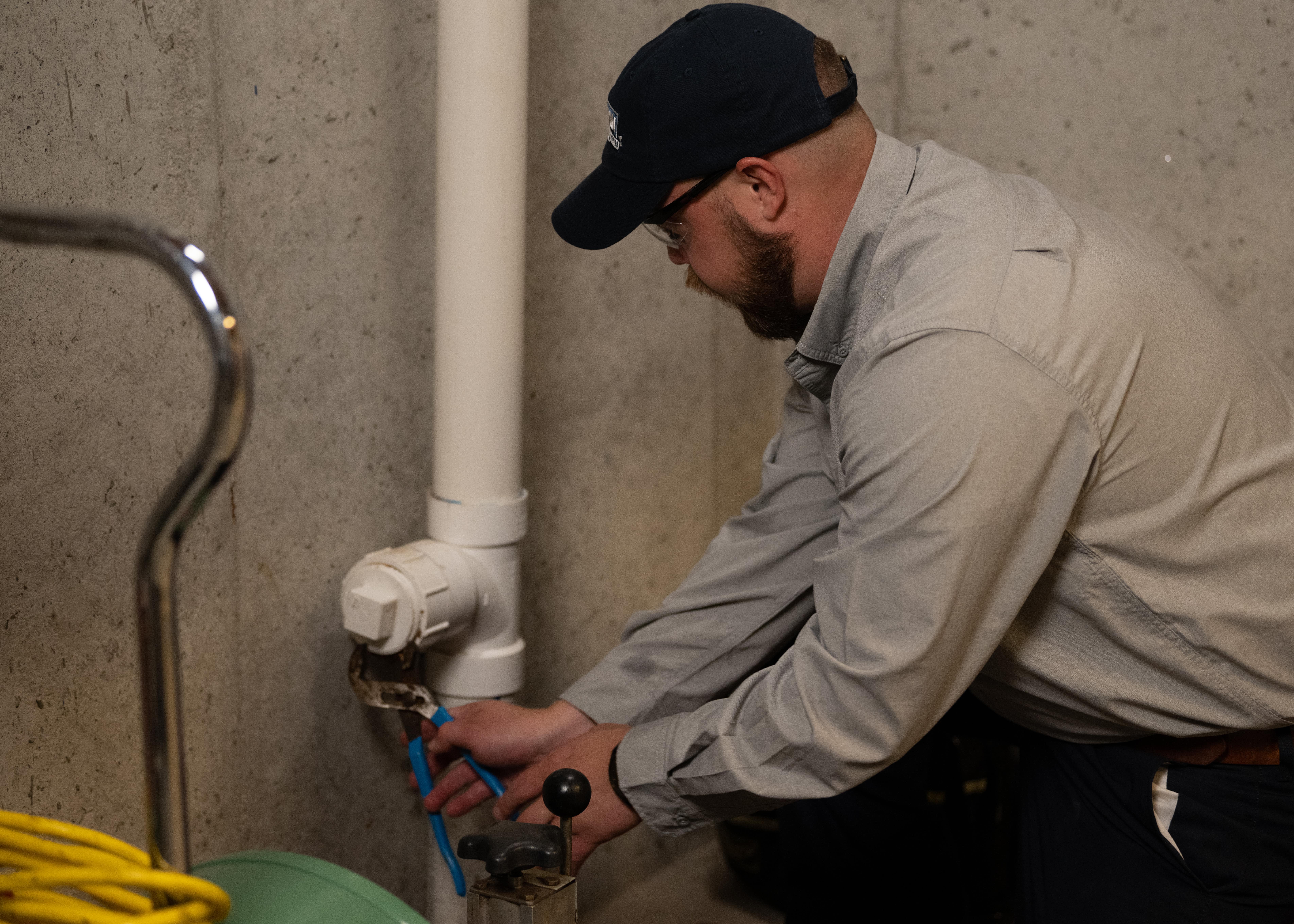 Hamilton Plumbing, Heating, A/C & Rooter offers Kansas City drain services and repair to local residents and homeowners. Our team of plumbers is trained to handle the toughest of plumbing drain issues with efficiency. Here's what you can expect.
Drain Services and Repair In Kansas City
A clogged, leaky, or slow-moving drain is annoying, but could also be a serious plumbing problem with hidden causes. That's why it's important to schedule professional drain repair as soon as possible to avoid plumbing emergencies and damage to the system and home.
Our licensed plumbers have been serving Kansas City homeowners for over 70 years, so whether you need simple drain cleaning or complex drain pipe replacement service, our experienced and friendly plumbing teams have what it takes to get the job done right.
Reach out to Hamilton today to schedule a professional drain repair.
Drain Repair Services In Kansas City
Hamilton Plumbing, Heating, A/C & Rooter, we pride ourselves on delivering fast and efficient services that allow homeowners to go back to life as usual. Our team of plumbers knows that a drain clog or damaged drain line can do serious damage to the home if not handled properly. That's why every plumber strives to provide comprehensive plumbing repairs.
Equipped with advanced equipment, our plumbers provide inspection and leak detection homeowners can count on. A few forms of drain repair we provide include:
Kitchen drain repair
Bathroom drain repair
Basement drain repair
Laundry drain repair
Main sewer drain repair
Signs You Need Drain Repair
Some drain issues have clear causes. But others might require a bit more detective work. Drain issues that aren't addressed quickly may grow and evolve, eventually going from a minor inconvenience to a serious plumbing emergency.
The following signs indicate it's time for professional drain repair:
Unusual odors
A clogged drain gives off an unmistakable odor that is difficult to ignore. If you smell rotten eggs or sewage, then you need to call a plumber as soon as possible for professional drain services and repair.
Slow moving drains
Drains that don't seem to empty out the sink or bathtub as quickly as they used to indicate a clog that has been forming for some time. A professional drain cleaning service will be necessary to address the problem. However, if the issue is ignored, you'll eventually require more intensive repair.
Consistent clogs
A persistent clog in the same sink that doesn't seem to go away could mean that it is very dense and stubborn. Sometimes, using a plunger simply isn't enough. Professional drain repair and service in Kansas City could be the only long-term solution to persistent clogs.
Water damage on walls
If you notice water stains and moisture patches along the floor, you could have a buildup of moisture. This usually originates in the basement or crawlspace.
Why Choose Hamilton
For superior drain repair services in Kansas City, call Hamilton Plumbing, Heating, A/C & Rooter at 913-227-4943! Our licensed plumbers have the experience and knowledge necessary to provide cost-efficient drain repairs and plumbing services to local residents and homeowners. Schedule your service today or any time you discover drain issues in your home.