Plumbing Installation Services in Kansas City, MO & KS
---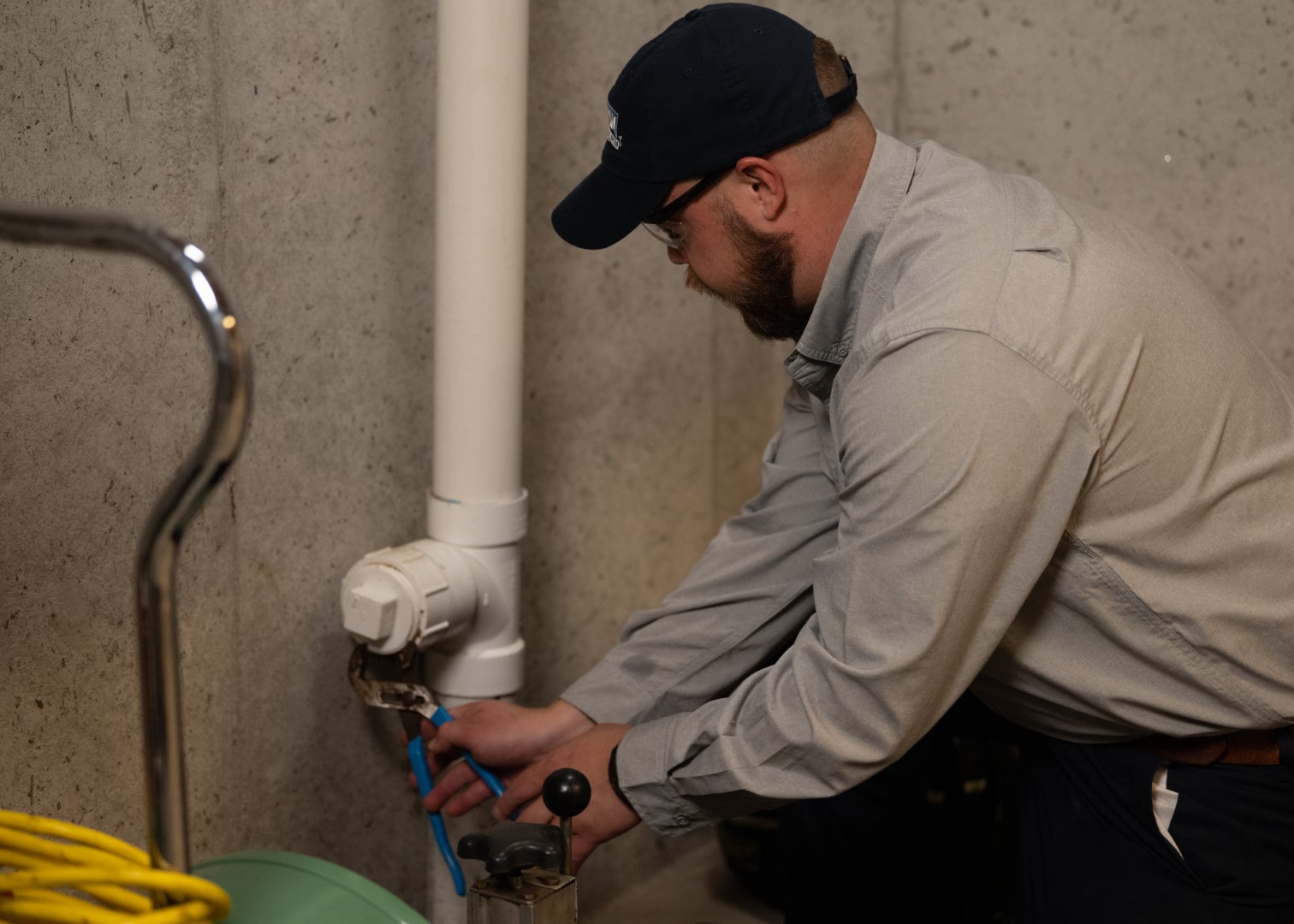 Hamilton Plumbing, Heating, A/C & Rooter offers plumbing installation in Kansas City for local residents experiencing issues with their plumbing system, or simply needing to replace an old system. Whether the entire system needs to be replaced or just a few parts, our plumbers have the tools and experience necessary to get the job done right.
Types of Plumbing Appliances, Fixtures, And Components
The modern home is equipped with a complex plumbing system made up of many appliances, fixtures, and components. An issue with any of the following fixtures can require plumbing installation services in Kansas City:
Faucet (including faucet stem, cartridge, sprayer, hose, and aerator)
Sink and sink mounting hardware
Air gaps
Shower head and controls
Bathroom vanity
Bathtub and spout
Bidet fixture
Shower module
Shower enclosure
Waste pipe
Floor trap
Drain
Sink stopper
Toilet (including handles, levers, fill valves, and flappers)
Toilet wax ring and floor seal
Faucet stem and cartridge
Pipe fittings (adaptor, barb, coupling, cross, double tapped bushing, elbow, plug and cap, reducer, tee, union, valve, mechanical sleeve, and wye)
Dishwasher
Washer
Refrigerator water system
Outdoor faucets
Jacuzzi
Plumbing Issues That Require Installation
Sometimes, no matter how well you maintain the plumbing system, you can still end up with breakdowns that require repair and installation of new fixtures, appliances, or parts. Here are a few issues that may need plumbing installation:
Low water pressure
Dripping faucet
Leaking pipes
Running toilet
Leaking hose bibb
Slow draining tub
Clogged bathtub or shower drain
Jammed garbage disposal
Malfunctioning water heater
Sump pump failure
These issues may be caused by faulty pipes, pipe bellies, and poor plumbing repair done in the past.
Signs of Plumbing Issues
Plumbing systems often show subtle signs of problems ready to happen. These signs may include:
Noisy pipes
Foul odors
Stains or damaged walls
Tips For Preventing Plumbing Problems
Fortunately, there are steps homeowners can take to prevent these issues from turning into a plumbing catastrophe.
Turn off the main water line before attempting to make any repairs.
Wear clothes you don't mind getting dirty.
Prepare with the right tools and equipment.
Don't do anything you're not comfortable with.
When in doubt, call Hamilton
What to Expect During Plumbing Installation
If you've tried DIY methods for plumbing repair but haven't been able to resolve the issue, then it's time to call Hamilton at 913-227-4943. We offer a special emergency service to those experiencing complex and urgent plumbing problems. If it's not an emergency, then we'll schedule an appointment for a time that is convenient for you.
A plumber will arrive with a van full of parts, tools, and equipment to take care of plumbing repair and installation. The installation process always begins with a thorough inspection to identify the faulty part. Then, the plumber will walk the homeowner through the installation process and provide a detailed quote.
Why Choose Hamilton Plumbing, Heating, A/C & Rooter?
We've developed a reputation as the most trustworthy and reliable plumbers in Kansas City for installation. Don't hesitate to give us a call!