Dehumidifier Installation in Kansas City, MO & KS
---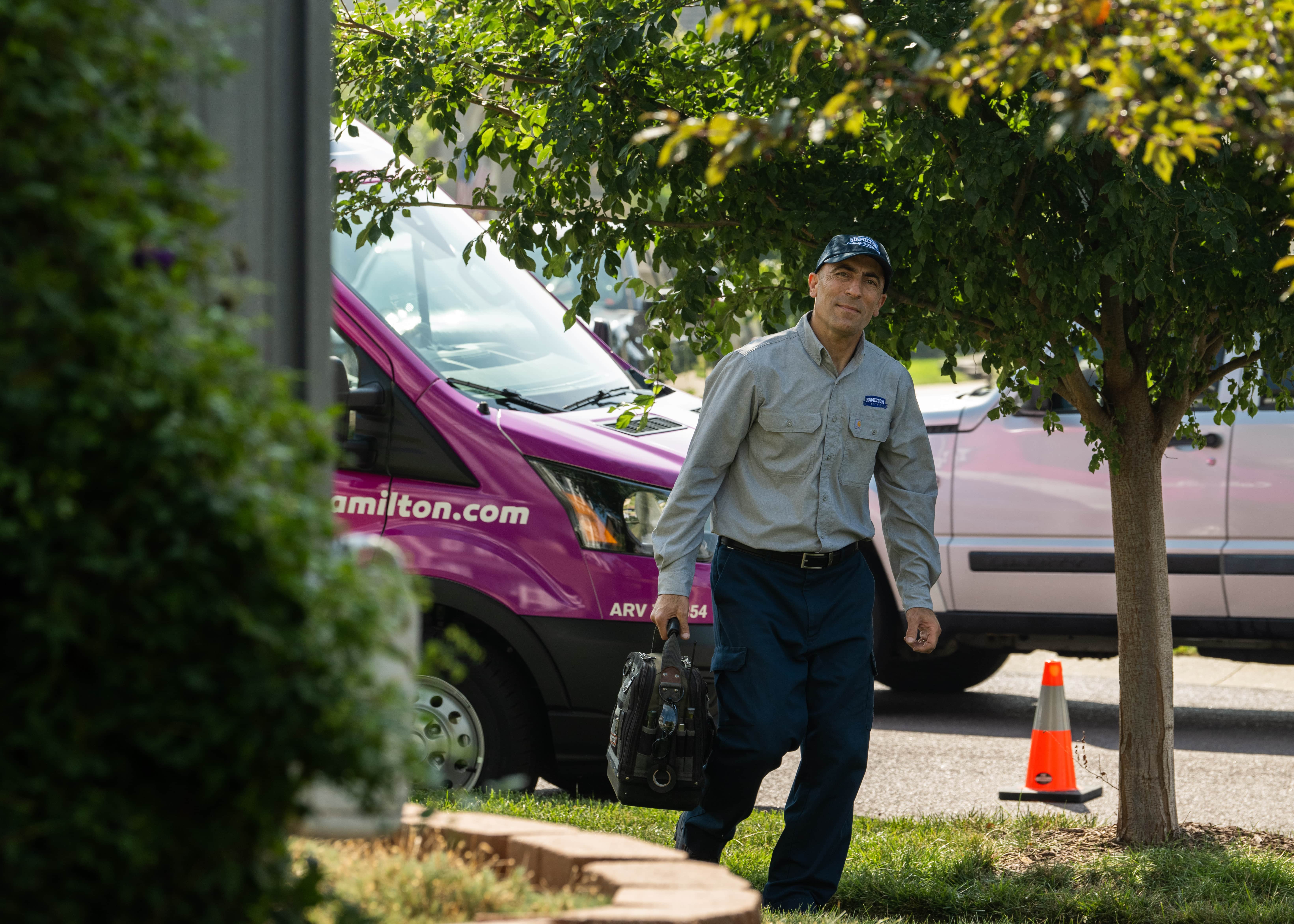 A DEHUMIDIFIER REMOVES MOISTURE FROM THE AIR IN YOUR HOME
It's a common misconception that your air conditioning unit acts as a dehumidifier. While it does remove some water from the air, it can never remove enough to maintain comfortable levels in your home.
Schedule Your Service!
DEHUMIDIFIER COUPONS AND SPECIAL OFFERS
A dehumidifier is basically the opposite of a humidifier. It monitors the air in your home and when the water levels in the air get too high, it automatically turns on and removes excess humidity from the air.The dehumidification system is installed directly into your heating and air conditioning system so your entire home is comfortable.
A dehumidifier installed by the expert technicians at Hamilton quietly and automatically removes humidity in every room of your home. These sophisticated units monitor the humidity levels and automatically adjust settings to assure maximum comfort. No more sticky summers!
Kansas City humidity can reach as high as 90 percent in the morning which can make for an uncomfortable home. To help maintain a humidity between the EPA recommended 30-50 percent, call the experts at Hamilton at 913-227-4943 or schedule an appointment to install a home dehumidifier today!