HVAC, Plumbing, & Electrical Company in Kansas City, MO & KS
---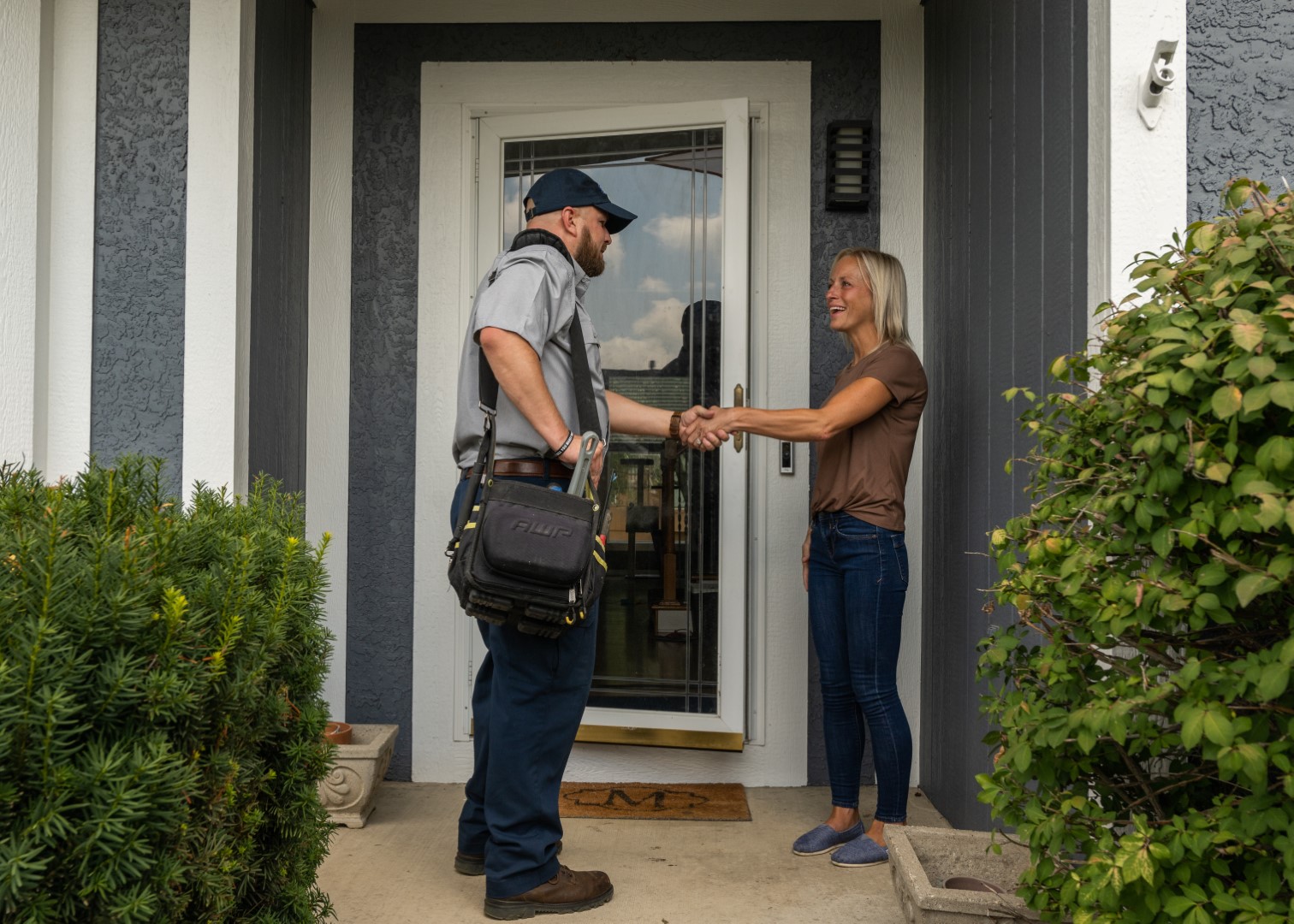 About Hamilton Plumbing, Heating, A/C & Rooter
With over 40 years of experience serving Kansas City, MO & KS, we've seen and solved it all. At Hamilton Plumbing, Heating, A/C & Rooter, we believe in upfront pricing and standing behind our estimates and work. Our team is courteous, punctual, and ready to tackle any plumbing or HVAC problem in your home.
Things have changed a lot in 40 years, but one thing has remained the same – our goal to treat our customers with respect, take care of their needs with the very best work and materials, and deliver on our promises.
At Hamilton Plumbing, Heating, A/C & Rooter we know there's a better way. We call it our "No Surprises Pricing". You see, we charge by the job and not by the hour. And we get the job done right the first time. Our customers love us for a reason.
When a Hamilton tech arrives at your home, he listens to your needs, provides solutions and an exact price. The price we quote is the exact price you pay when work is completed. We remove the clock factor so our professionally trained technicians can take the time necessary to make sure the work in your home is done right. When the job is finished the work area is thoroughly cleaned and the final price for the job is exactly what we told you it would be . . . even if it takes longer than expected. No Surprises. That's the Hamilton way.
You can Call Hamilton at (913) 227-4943 to Schedule Your Service with peace of mind.
Experienced, Friendly Professionals
From fixing shower valves and faucets to unclogging drains and repairing water heaters, we have all the parts and accessories necessary to get your system up and running. Our fully stocked trucks ensure we can repair or replace any part of your furnace, air conditioner, pipes, toilets, or other fixtures.
Emergency HVAC, Plumbing, & Electrical Services
When you face a plumbing or HVAC emergency, you need quick and reliable assistance. That's where Hamilton Plumbing, Heating, A/C & Rooter comes in. Our expert technicians provide same-day service for residential plumbing and HVAC repairs, replacements, and installations of all kinds.
Maintenance Plans
In addition to our emergency repair services, we also offer regular maintenance programs to keep your plumbing and HVAC systems in top condition. With our maintenance plans, you can avoid unexpected repair costs and enjoy peace of mind knowing that your home's systems are running smoothly.
If you're facing a plumbing or HVAC emergency, or you want to schedule maintenance for your home's systems, don't hesitate to contact Hamilton Plumbing Heating A/C Rooter. Our expert technicians are ready to serve you with the same old-school standards of quality and customer service that we've been providing since 1950.
Have Questions? Contact Our Professionals Today!