Gas Line Installation in Kansas City, MO & KS
---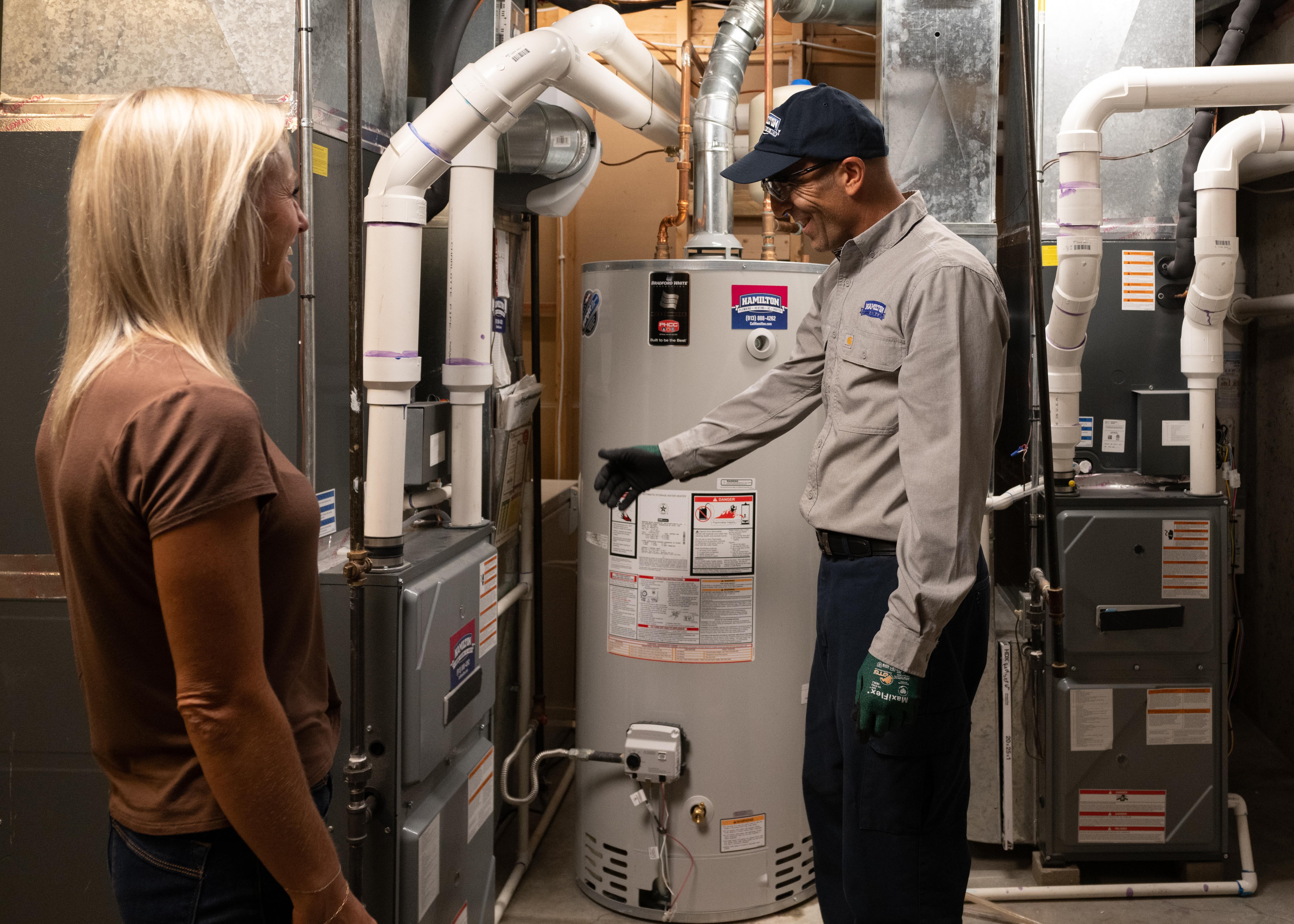 GUARANTEED NATURAL GAS MAKES LIFE MORE CONVENIENT
Do you get tired of constantly replacing propane tanks or running out of fuel at the most inconvenient times? Are you thinking of upgrading to a gas range or dryer? Do you want to install a gas fireplace so you can enjoy the comfort and ambiance of a crackling fire on a cold winter night?
Hamilton Plumbing, Heating, A/C & Rooter will help.
Call an Expert!
How Our Gas Line Installation Works
Our elite team of plumbers are trained and qualified to take on plumbing jobs of all types. Contrary to popular belief, plumbing doesn't always involve just water. Many times, it involves gas and gas lines. Due to the risk of gas leaks, running gas lines into your home will never be a task that can be taken lightly.
Our plumbers have years of experience in installing gas lines and we can expertly install a gas supply line to any gas-fired appliance in your home and remove or relocate existing gas lines. Why struggle with propane tanks?
Hamilton Plumbers are skilled professionals when it comes to installing underground gas lines to outdoor BBQ's, pool heaters and fire pits making your life more convenient and you'll never run out of gas again.
Contact the experts at Hamilton today by calling 913-227-4943 or schedule an appointment online!