Energy Saving Services in Kansas City, MO & KS
---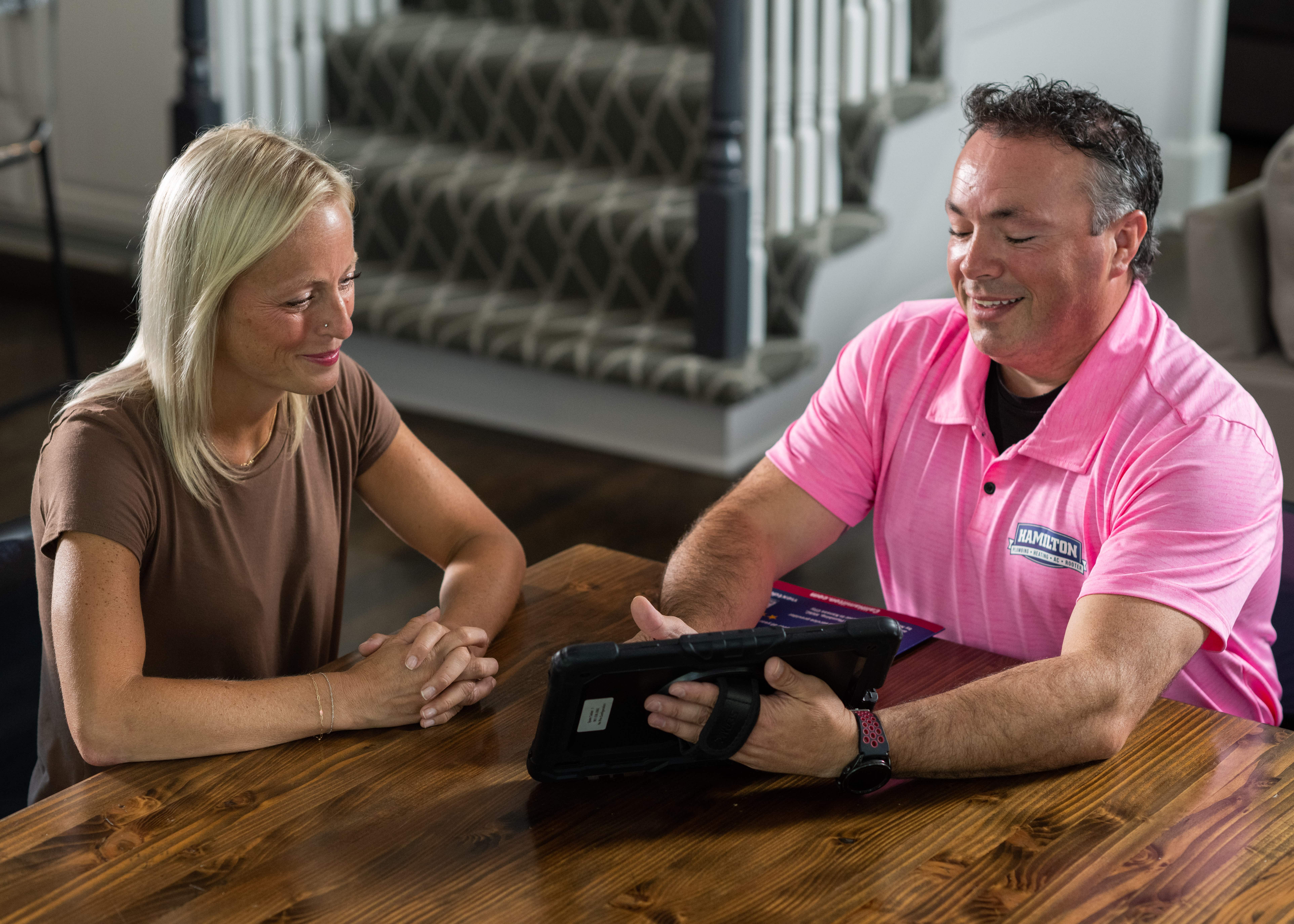 Energy efficiency is not a new term when it comes to home appliances. With so many options on the market, how can you be sure that the money you're investing into these products are giving back the maximum in savings?
While we also offer a large range of energy-saving products like Nest, low flow toilets, tankless water heaters, energy-efficient furnaces, air conditioners, heat pumps, and more, it takes a skilled professional to make sure that the products are installed and working correctly.
Schedule Your Expert Service Today!
70% of your equipment's efficiency depends on the initial installation, not the energy star rating. The lifespan and long-term efficiency of your equipment also heavily relies on the initial installation as well as routine maintenance. Many of our expert technicians at Hamilton Plumbing, Heating, A/C & Rooter are Leed certified. They all undergo weekly continuous training and have access to the top-of-the-line equipment needed to help you get the most out of your equipment.
All of our work is guaranteed and warrantied. We've been around for 35 years so you'll never have to worry about us disappearing overnight.
We operate 24 hours a day, 7 days a week, 365 days a year. So, when it comes to peace of mind knowing that you're getting the most efficiency for your money, you can rest easy with the Hamilton Plumbing, Heating, A/C & Rooter Team.
Call us today at (913) 227-4943 to learn more about our energy-saving services. You can also schedule an appointment online.
Schedule Your Service