Rooter Service in Kansas City, MO & KS
---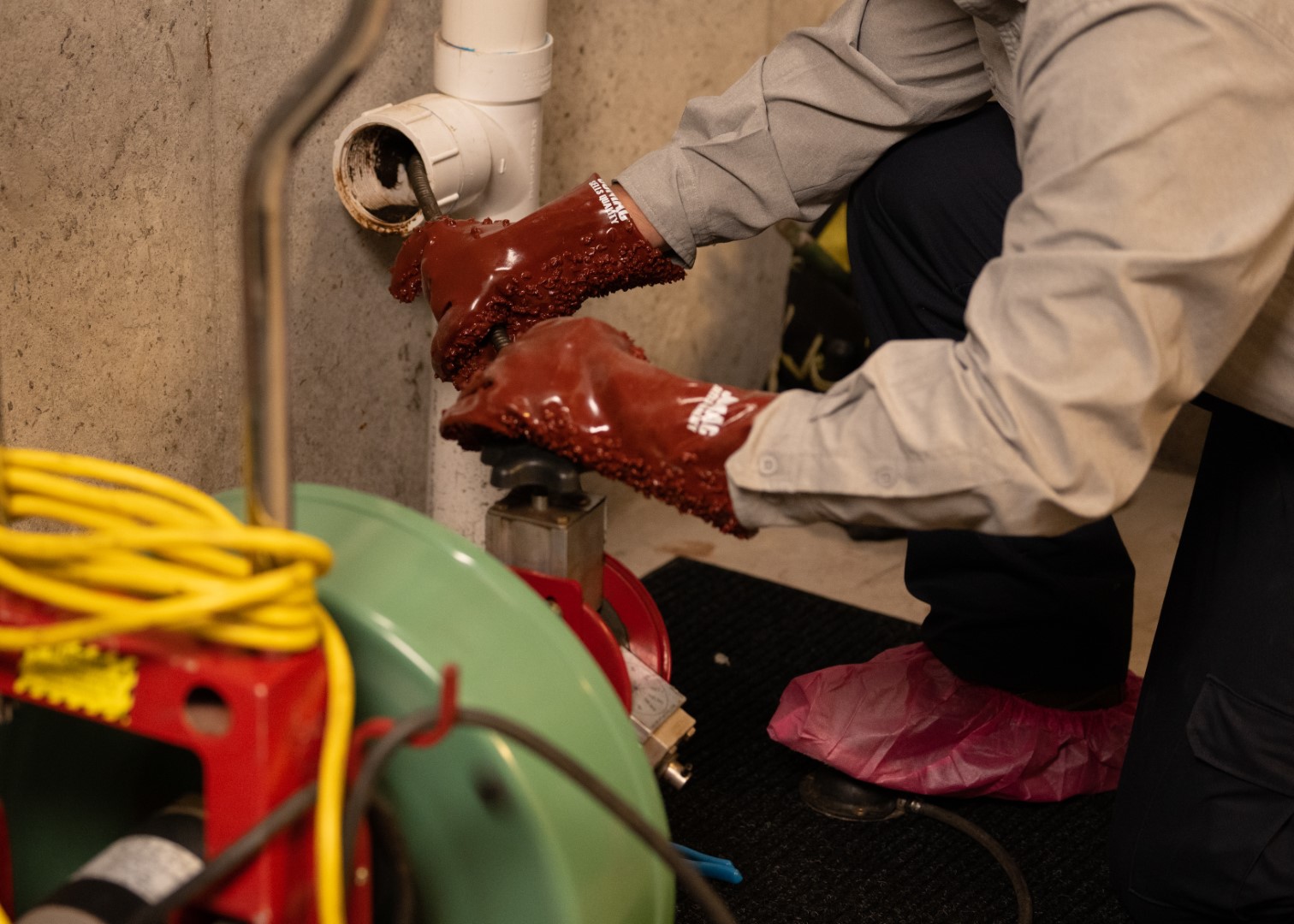 Drains Backing Up?
Sewer and drain issues can be a major burden on homeowners. No one wants to walk into a flooded basement or deal with the hassle of a constantly clogged sewer line. Sewer drain backups can cause hundreds of dollars worth in damages and make it impossible to use any of the plumbing in your home.
What Causes Sewer Drain Problems?
There are several factors that can cause sewer and drain issues. If your home was built before 1985, then the sewer is most likely made of clay or cast iron material. Over time, these lines become weak and break apart. Tree roots are one of the main causes of sewer line blockage and will find access to the inside of your drain through tiny cracks in the sewer line. These roots will continue to grow and cause more damage and clogs in the line.
It is very important to know what type of material is used in your sewer line. Clay and cast iron lines may require routine openings and inspections to prevent future backups in your home.
Kansas City Rooter & Sewer Services and Overland Park Drain Opening
At Hamilton Plumbing, Heating, A/C & Rooter we have a team of professionals trained to clear your sewer drain in no time. Our technicians are available 24/7 and offer same day service so we can get your home back up and running in no time! We have powerful drain machines that will clear any roots and debris that may be causing blockage in your drain line. If you are constantly struggling with sewer issues it may be a good idea for you to also have a Hamilton professional inspect your sewer line with a state of the art camera. This process will allow you to see the extent of damage in your sewer line and provide you with options for permanent repair and replacement.
$99 Kansas City Mainline Special
Hamilton Plumbing, Heating, A/C & Rooter is currently offering a $99 mainline special! First, one of our trained Kansas City rooter and drain technicians will open your main sewer line to allow flow and release the blockage, then a certified sewer camera technician will provide a camera inspection so you can see first hand what's going on with your sewer—all for $99. This is less invasive than a full drain rooter or opening and is better for your pipes. Some exclusions apply so call for details. Call us at 913-227-4943 or contact us online today!