Plumbing Service in Kansas City, MO & KS
---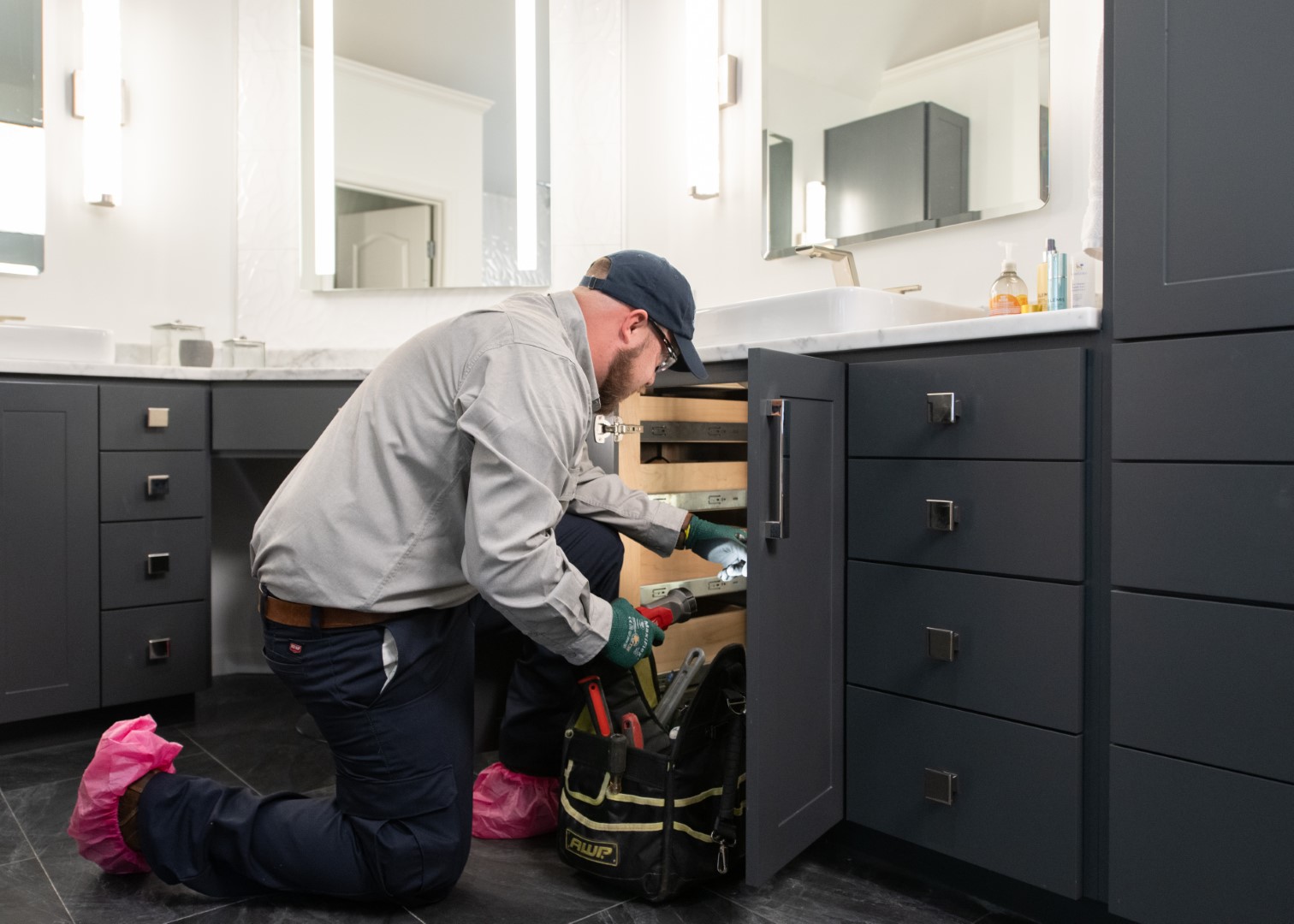 Kansas City Plumbing: Fast and Reliable Repairs and Maintenance
The climate in Kansas City can put a strain on your home's plumbing system. The hot summers and frigid winters mean extreme temperature changes that can cause pipes to expand and contract, which can lead to leaks and even ruptures.
This is why you need to have a plumbing company you can count on when you need emergency plumbing services as well as routine maintenance. Hamilton Plumbing, Heating, A/C & Rooter's team of experienced local plumbers has the knowledge and expertise needed to provide plumbing repair services and more to keep your home's systems in good working order all year.
When you call us for plumbing maintenance services and more, we will make sure your pipes and fixtures are prepared for whatever the weather has in store for them. We're also able to check for leaks or any other signs of potential problems and take care of them.
If your home's plumbing needs attention, reach out and get in touch with us today.
Why Choose Hamilton
As of the fall of 2023, Hamilton Plumbing, Heating, A/C & Rooter has combined forces with Roger the Plumber. We have over 40 years of experience, and over 90 experienced technicians, plumbers, and electricians to handle any issues you might have. 
Because of our commitment to excellence, we have earned over 8,000 five-star reviews from satisfied customers just like you. Plus, all of our work is backed by our Exceptional Service Guarantee. We stand behind our guarantees because we are committed to getting the job done right, every time.
The Importance of Routine Plumbing Maintenance
Beyond implementing greener plumbing solutions, the performance of your plumbing system can benefit from routine maintenance. If your pipes, seals, and fixtures are properly maintained, you can also save money and reduce water/energy costs in your home.
The goal with routine plumbing maintenance is to prevent major problems from happening. Leaks can quickly do irreparable damage to your home's structure (slab, walls, ceiling, floors, etc.) or they could also lead to mold and poor air quality. Oftentimes, you may not realize you have a leak until it's too late.
That's why it is important to have your plumbing system inspected and maintained regularly. The cost of routine maintenance is minimal compared to what it will cost you if there is a major leak or a pipe suddenly bursts. Let the professional plumbers at Hamilton Plumbing, Heating, A/C & Rooter do what they do best to prevent bigger plumbing repairs down the road.
Plumbing Maintenance Services
Our licensed plumbers will cover all the details to make sure your plumbing system is performing as it should. If there is a potential problem, they will point it out and recommend repairs. Otherwise, we check the fixtures and water pressure. We make sure the drains are clear and remove any clogs or build-up.
Pipe Insulation Check. Checking the pipe insulation is also important to ensure your water is properly hot or cold without wasting energy. We look for water stains and other signs of leaks, including corrosion, rust, discoloration, low water pressure and sediment built up in faucets and shower heads.

Kitchen and Bathroom Check. Your toilet should always be checked to ensure that the flushing mechanisms are working properly, there are no leaks and that you are not wasting water. Loose tiles in the kitchen and bathroom (especially those near pipes) are also common signs of leaks.

Washing Machine Inspection. We can also inspect your washing machine and its hoses. The inspections are thorough and the maintenance covers all the details, so you can rest assured that your plumbing system is in good shape.
For more information about our routine plumbing maintenance services and eco-friendly plumbing solutions, or to schedule a plumbing appointment, contact us today.
PLUMBING FIXTURE INSTALLATION
If you've ever tried to replace a faucet, install a sink or replace your garbage disposal then you know it's a job better left to the pros.
The Professionals at Hamilton Plumbing, Heating, A/C & Rooter arrive on time, provide you with great installation options and complete the job to your specifications. Plus, with our No Surprise Pricing, the price we quote is the price you pay. Our plumber will thoroughly clean the work away before leaving and all work and your satisfaction are guaranteed 100%.
Keep your toilets, faucets, garbage disposal and water heater operating at peak efficiency with our Preventative Maintenance Program. Never worry about a repair again.
You've got a plumbing emergency and you need it fixed fast? One call to Hamilton Plumbing, Heating, A/C & Rooter and your problems will be solved quickly!