Sewer Line Repair in Kansas City, MO & KS
---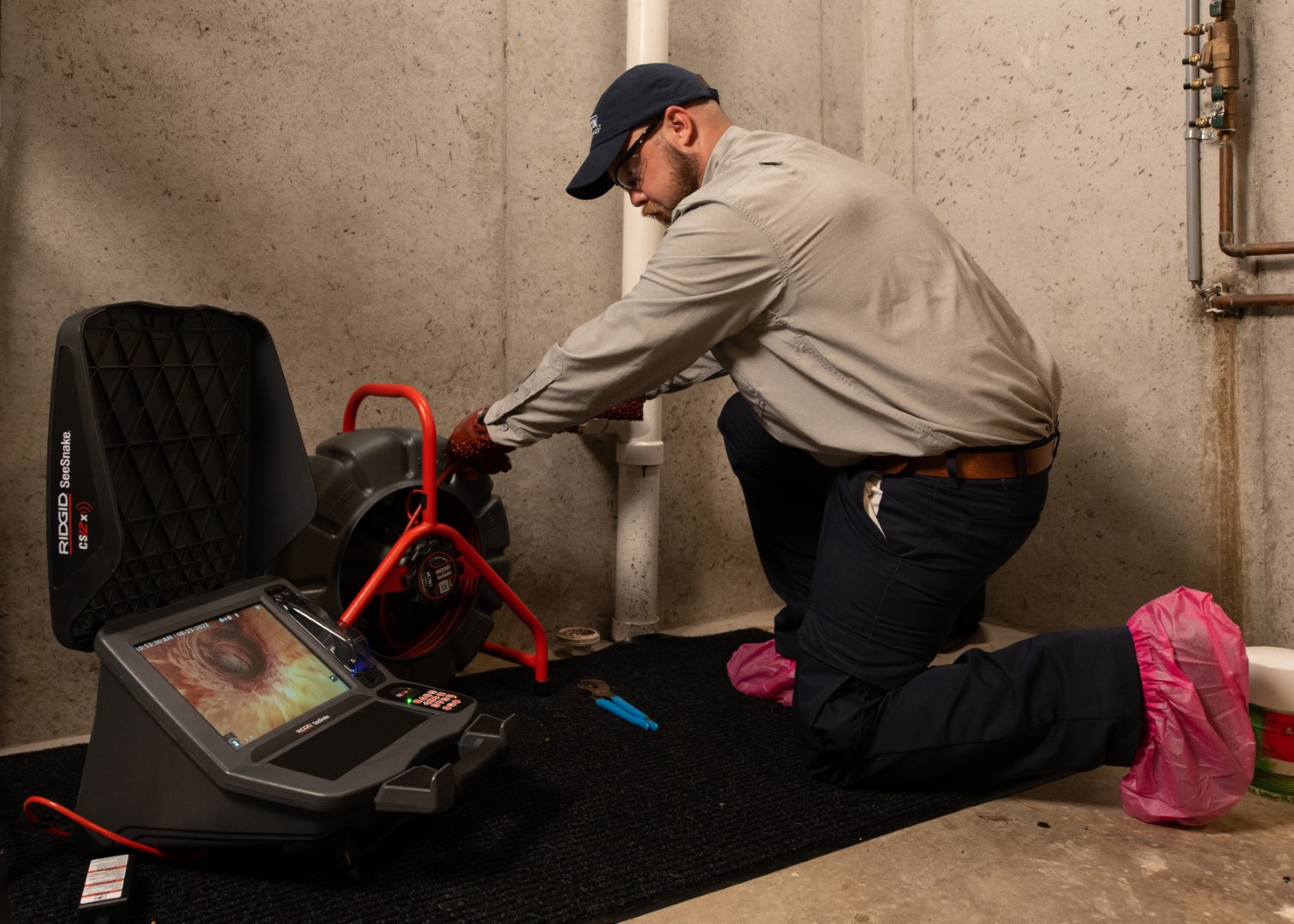 If you are in a situation where you need to replace or repair your sewer line, we've got you covered. Hamilton Plumbing, Heating, A/C & Rooter offers multiple Kansas City sewer repair options to ensure you get the best replacement for your needs and budget. We know that replacing your sewer line is a major investment. We work hard to help you be confident in your choice and have the job done right. Contact us today for more information on sewer replacement.
SEWER REPAIR
Traditional Trench Repair
This method involves opening a "trench" so that technicians can gain access to the damaged pipe and replace it. They will then refill the work area after they are done. This method does involve digging up areas of your yard that the sewer runs underneath. Call us today at 913-227-4943 for more information.
Trenchless Sewer Repair
This method causes less damage than traditional trenching. With Hamilton's trenchless sewer repair system, there is no digging and no mess with a quick repair. This could be the solution for you.
Our trenchless pipe lining creates a new, permanent pipe inside the old, existing one. Advanced technology makes the replacement pipe even stronger than your current pipe, preventing future problems. Contact us today for more information on this new and improved solution.
SEWER LINES REPLACED WITHOUT DIGGING UP YOUR ENTIRE LAWN!
Remember the time that neighbor down the street had their sewer line replaced? The whole lawn and landscaping were torn up, that big pile of dirt, the open trench and when it rained there was mud everywhere. For months, the lawn was a neighborhood eyesore.
Sewer line replacement is never fun. Why settle for the traditional digging and piles of dirt when there's a better solution?
With Hamilton Plumbing, Heating, A/C & Rooter trenchless sewer repair system, we'll have your line repaired quickly without destructive, open-trench digging in your lawn, gardens, patio or driveway and there'll be no huge piles of dirt, mud or mess. Call our team at 913-227-4943 today or schedule your sewer repair service online today.