Nest Thermostat Installation in Kansas City, MO & KS
---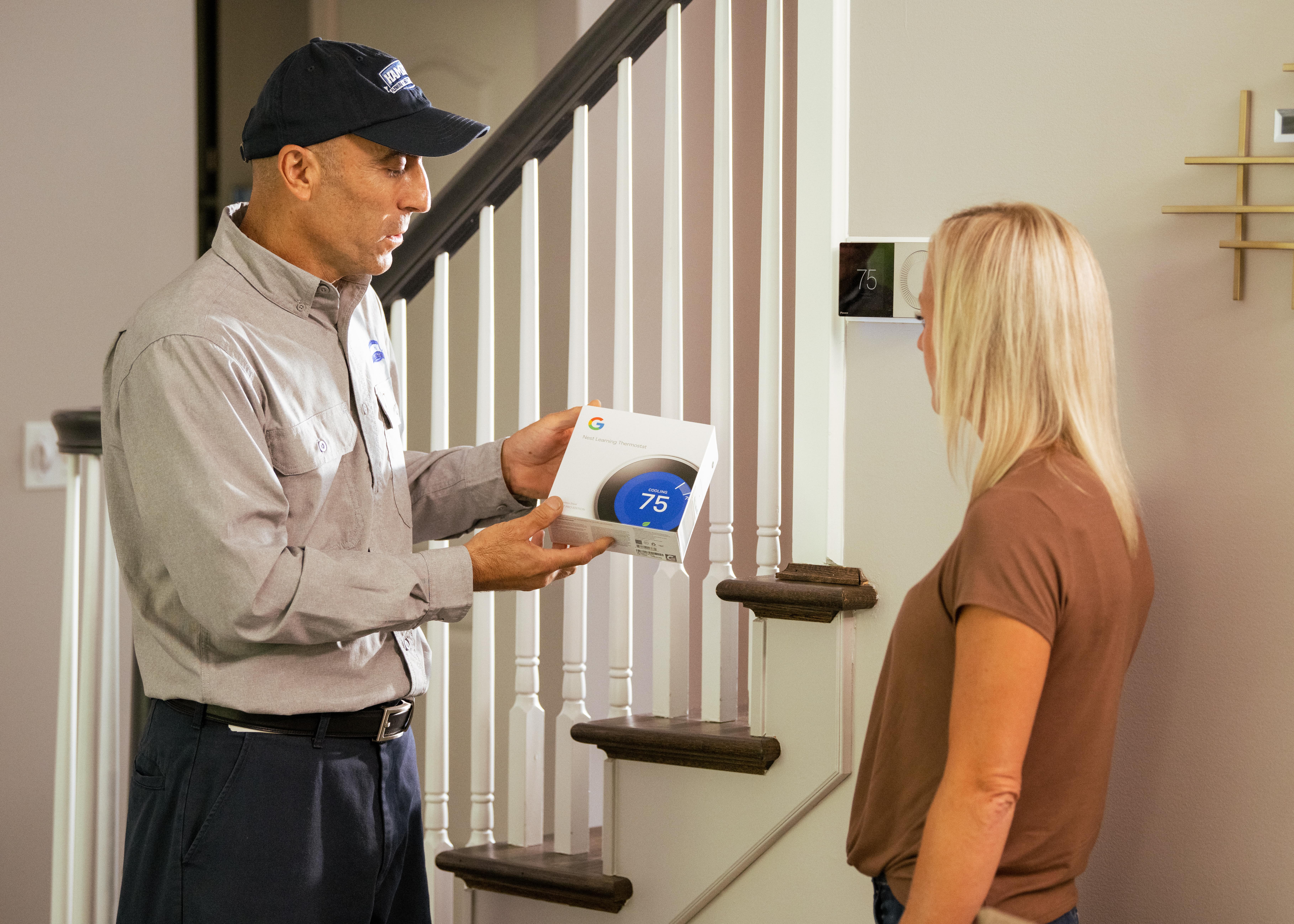 PROGRAMMABLE & WIFI THERMOSTATS
You can save around 10% a year on your heating and air conditioning bills by adjusting your thermostat back for eight hours a day. Programmable thermostats allow you to do this automatically without sacrificing comfort.
The average household spends more than $2,000 a year on energy bills. Over half of that goes to heating and cooling your home. You can save over $200 a year by having Hamilton Plumbing, Heating, A/C & Rooter install a programmable or WiFi thermostat.
HERE'S HOW IT WORKS
A programmable or Wifi thermostat automatically regulates your home's temperature. All you do is program it for the times you're home and the times you're away. It takes care of everything from there! Wifi Thermostats can even be controlled from your phone! They learn your schedule and program themselves. Your home is comfortable when you back and saves you energy dollars while you're away.
The new generation of programmable thermostat delivers energy savings without sacrificing comfort. Call Hamilton Plumbing, Heating, A/C & Rooter at 913-227-4943 or contact us online and start saving today!