Home Generator Installation in Kansas City, MO & KS
---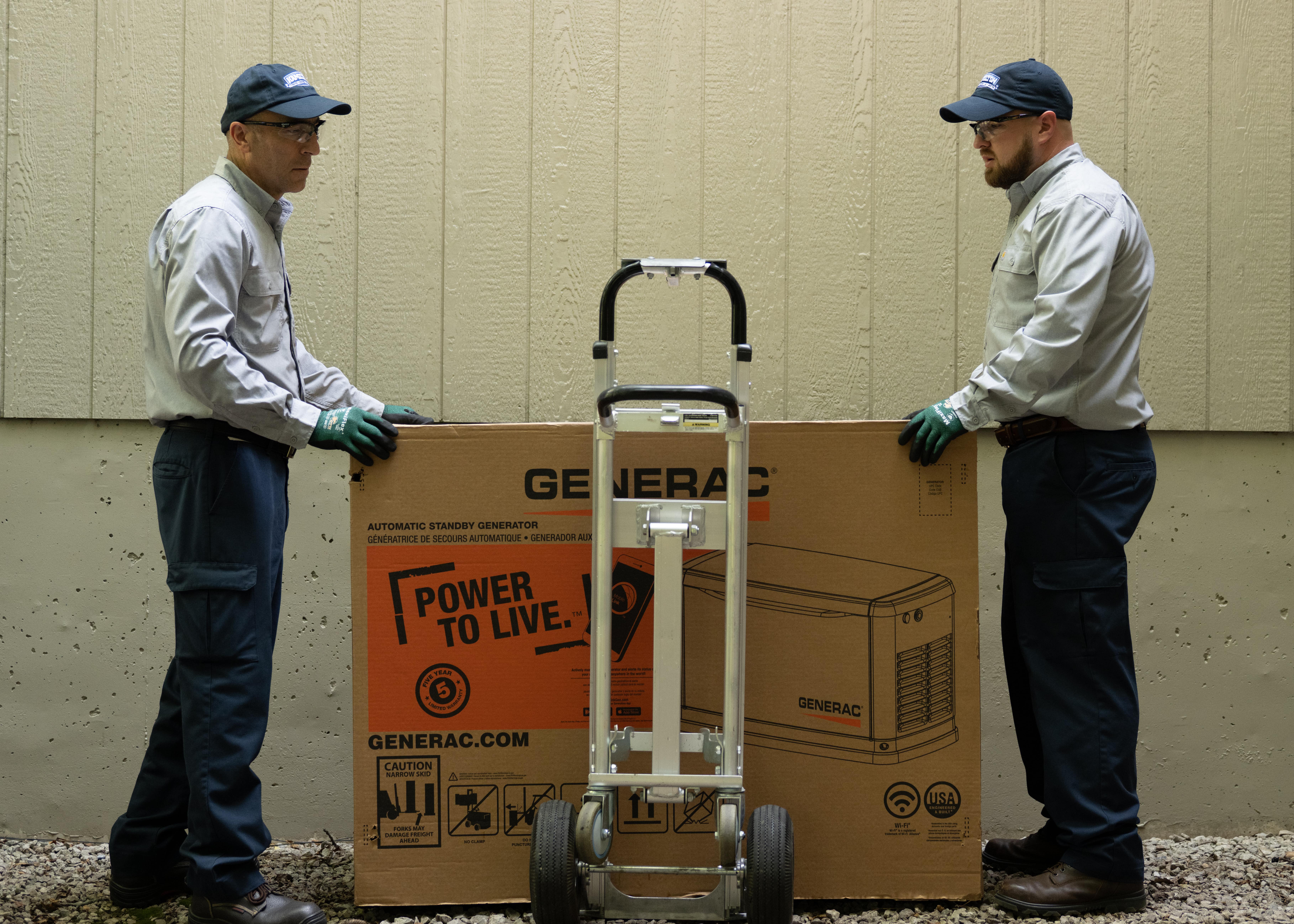 We experience a lot of severe weather in the Kansas City area. Have you ever been left without power? It can take hours and sometimes days or weeks for it to be fully and reliably restored; making it difficult to live your everyday life.
Don't get left in the dark again! A whole home generator will keep all of your major appliances on while the power is out. You won't have to take a cold shower in the dark or throw out hundreds of dollars away in food. You can live comfortably knowing that your home will still be on-line when the weather turns.
Call the Hamilton team at 913-227-4943 or schedule your home generator installation service online today!
HERE ARE SOME KEY THINGS THAT A HOME GENERATOR WILL KEEP RUNNING:
Fridge & Freezer
Electronics (computers & TV's)
Your Heating and Cooling Systems
Lights and Electricity
Water Heaters
Our expert technicians can examine and measure your home's generator needs. There are a lot of generators on the market and it's hard to know what is the right one for you! We'll not only help you pick the right one, but we'll also make sure that your major appliances are connected correctly and safely PLUS teach you how to use in your time of need.