Plumbing Repair in Kansas City, MO & KS
---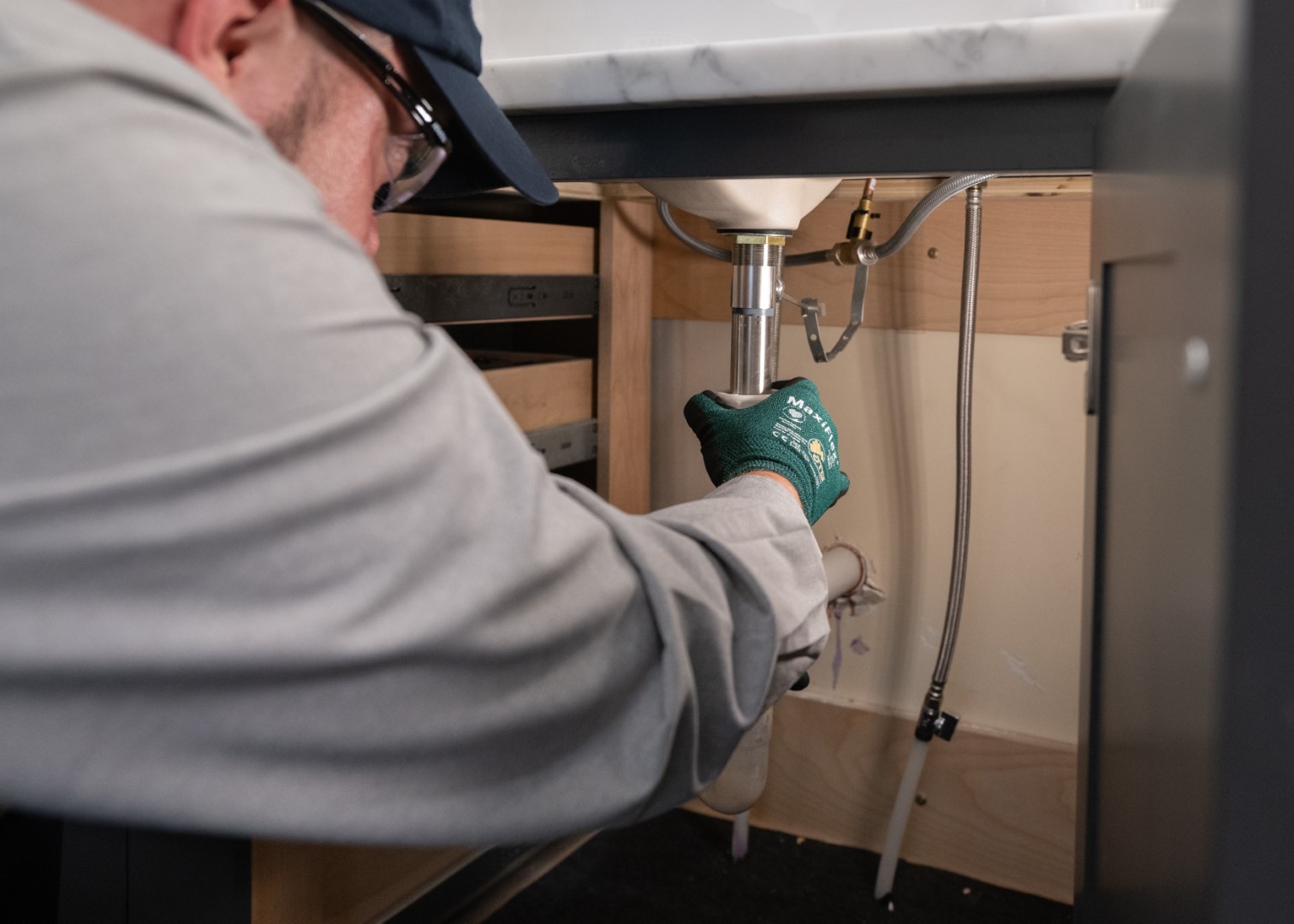 If you're facing a plumbing emergency, then you need to contact Hamilton Plumbing, Heating, A/C & Rooter for professional plumbing repair in Kansas City. Even if you've only got a minor plumbing leak or draining issue, it's important to schedule plumbing service as soon as possible to avoid extensive water damage. We are available 24/7 for repair services and we are only a phone call away. Call Hamilton at 913-227-4943 for immediate assistance.
Poor Draining
A slow draining sink isn't just an inconvenience, it could signal serious underlying issues close to turning into a plumbing emergency. You could use a plunger to dislodge a clog, or natural cleaning solutions. But if the drain remains clogged, then it's time to call Hamilton Plumbing, Heating, A/C & Rooter for Kansas City plumbing repair.
Avoid using chemical drain cleaners as you could damage not only your sink, but also the plumbing pipes. Our licensed and experienced plumbers are equipped with advanced tools and cleaners that will safely and effectively address poor draining issues caused by hair, grease, soap scum, and other debris.
Leaking or Malfunctioning Water Heaters
It's important to inspect the water heater on a regular basis to identify problems early on. Rusty intake pipes or a degrading holding tank can begin to leak and cause water damage across the walls and floors.
A water heater leak or breakdown is an emergency plumbing problem because hot water is critical for many household needs, from washing machines and showers, to kitchen sinks and other appliances. Don't attempt to fix a water heater yourself. Always call a professional plumber in Kansas City for quality repair you can trust.
Burst, Worn Out, or Damaged Pipes
During the winter time, pipes are likely to burst or degrade as a result of freezing temperatures. Cold weather often exposes weaknesses in the plumbing system, requiring professional plumbing service.
Routine plumbing maintenance is key to preventing plumbing breakdown. The better you take care of your system, the easier it will be to avoid a plumbing emergency in the dead of winter.
Clogged Sewer Lines
Pools of water on the lawn and patches of green grass are two signs of clogged sewer lines. These lines connect the city's sewer system to the home's plumbing system. Raw sewage that isn't being properly disposed will leak parasites, bacteria, and other pathogens. Calling Hamilton for emergency plumbing repair in Kansas City is the only solution for sewer line issues. Our licensed plumbers have the heavy-duty equipment required to remove the debris from a clogged sewer line and fix the sewer lines.
Broken Toilet
Whether the toilet is broken, cracked, or clogged, a malfunctioning toilet is a serious problem if you only have one bathroom. An experienced plumber can help identify the reason for the issue and determine which parts need to be repaired or replaced. Every plumber on our team has a van full of plumbing replacement parts to fix a range of issues with toilets, regardless of the brand or model.
Why Choose Hamilton for Plumbing Repair?
The experience, expertise, and capabilities of our plumbing team is unmatched in all of Kansas City. We offer plumbing services local homeowners can rely on — any time of day or night. Give us a call at 913-227-4943 or schedule your plumbing repair online today!