10 Steps to Prepare Your Furnace For Fall and Winter
August 24, 2023
---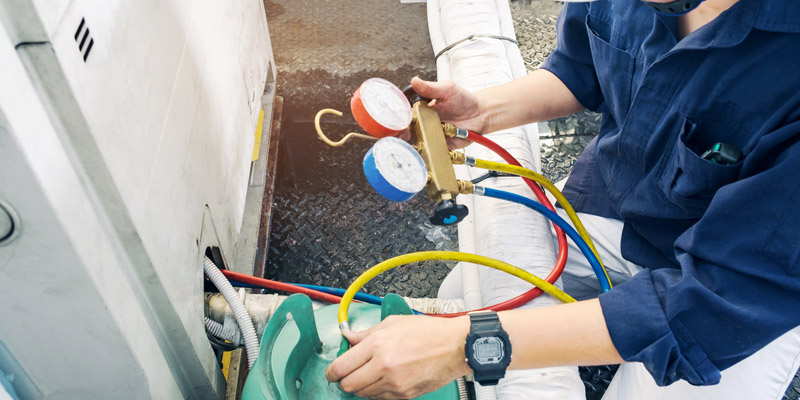 But there are some things you need to do first.
How to Prepare Your Furnace for Fall and Winter
To help prepare for the cool seasons ahead, here's what every homeowner should do.
1. Inspect and replace the furnace filters
A clogged filter will lower the home's indoor air quality and hamper the heating system's overall performance. Inspect your filter to see if it needs to be replaced.
The filters should be replaced at least once every three months. Clogged filters will lower the air quality in your home and force your system to work harder, leading to decreased efficiency and higher costs.
Carefully replace your furnace filters as needed or call an expert to help. We offer maintenance plans for this very reason!
2. Test the thermostat and igniter switch.
Check to see if the thermostat is able to turn on the furnace and reach the set temperature. If the furnace fails to turn on, the issue could be the igniter switch. Check the breaker box and make sure the switch connected to the furnace isn't set to "off". If the breaker is set to "on", then you need to call a technician to repair the system.
3. Inspect the flue for debris and other obstructions.
Clear away leaves, birds' nests and other debris that could start a fire while your furnace is operating. Be sure to also clean up any soot buildup.
4. Cover the AC condenser.
It's important to cover the AC condenser to protect it from falling icicles. You can use bungee cords to tie a large trash can lid to the condenser.
5. Fill up your tank, if you're using propane or fuel oil.
If your furnace relies on propane or fuel oil, fill up the tank. You can call your local gas or oil supplier to top off your tank for the winter.
6. Remove obstructions from the vents.
Keep linens, boxes, furniture and other objects away from the supply and return air vents.
7. Inspect the chimney and carbon monoxide detectors.
Call Hamilton to have a trained professional inspect your chimney for carbon buildup and small animals. Be sure to also test and replace your carbon monoxide detector.
8. Run a sound check.
Turn your unit on and listen for unusual sounds, such as banging, rattling, hissing, loud whistles, screaming, or clicking. If your HVAC system is not making a soft humming noise, then your system could have loose blades, circuit breaker overload or a failed condenser fan motor.
9. Check for signs of moisture.
If you see moisture on windows, or rust or dirt on the vent pipe, then your system has poor combustion. Call 4 Eco Services and schedule an inspection and repair as soon as possible.
10. Assess room temperature.
Check to make sure the HVAC system is properly cooling and heating each room. If the thermostat fails to reach the set temperature, consider rebooting the thermostat. If the thermostat is still not working properly, replace the batteries. Consider installing a programmable thermostat if replacing the batteries doesn't fix the thermostat.
When To Call For Heating Help
Your furnace is an important part of maintaining a functioning, comfortable home. Call for help if you are ever in doubt and never do anything that will void a warranty.
Schedule your maintenance service appointment with an expert you can trust. Call Hamilton Plumbing, Heating, A/C & Rooter at (913) 227-4943 to learn more. 
Last Updated: August 29, 2023