Your Plumbing Checklist For The Holidays
August 21, 2023
---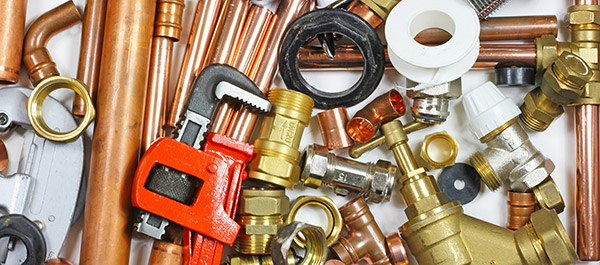 keep your plumbing system in top shape.
1. Keep a small trash bin by the toilet to discourage guests from flushing trash.
When there isn't a trash bin nearby, the next available option is usually the toilet. But the only things that should be flushed down the toilet are human waste and toilet paper. "Flushable" items, paper towels and cotton swabs should be thrown into the trash bin. Allow guests access to multiple bathrooms to decrease stress on one toilet.
2. Don't put fats, oils and grease down the kitchen drain.
Many plumbers would like to rename the garbage disposal, since many homeowners are throwing all sorts of items and fluids down the kitchen drain. Avoid throwing fibrous materials, such as corn husks and celery, down the drain. Instead of putting fats, oils and grease down the drain, use a plastic bag and just throw the grease in the garbage can.
3. When in doubt, use the trash and not the garbage disposal.
If you're not sure if the garbage disposal will be able to handle the food scraps, just use the trash can. Better safe than sorry.
4. Turn up the water heater in the home.
If you're going to have numerous guests staying overnight, then be prepared for a sharp increase in showers. This means a greater demand for hot water.
Turn up the water heater to ensure no guest or household member is punished with a cold shower. But don't let temperatures reach more than 125℉. Consider scheduling a water heater inspection to make sure your heater is in good condition.
5. Schedule a septic pump-out.
Backups and slow draining can become a serious problem during the holidays, especially if it's been more than three years since your last septic pump-out. A septic pump out will remove solids in the septic tank and help prevent the yard from overflowing with waste and toilets and sinks from backing up.
Schedule professional maintenance or holiday plumbing service
If this seems like too much work for your busy schedule, or if you run into things that require a professional opinion, call Hamilton to schedule your plumbing maintenance. Our team of plumbers is equipped with industry-standard equipment and plumbing supplies to resolve most plumbing issues during the first visit. Call us at (913) 227-4943 or schedule your service online today.
Last Updated: August 24, 2023