5 Tricks To Increase Your HVAC System's Efficiency And Cut Energy Costs
August 21, 2023
---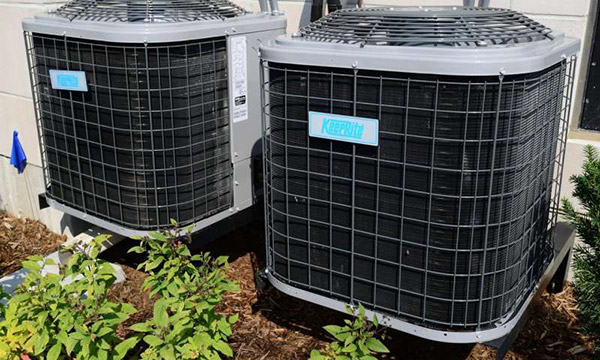 Who doesn't want to lower their monthly utility bills? If you're looking for ways to cut energy costs, here are five simple steps you can take.
1. Keep up on maintenance.
Maintaining your home's HVAC system will not only help prevent costly repairs, but will also help increase efficiency and decrease energy costs.
Once every few months, be sure to replace air filters, seal air leaks and clean ducts and vents. This will support proper airflow, good air quality and overall efficiency. If you're unable to take care of maintenance yourself, give Hamilton Plumbing, Heating, A/C, Rooter a call at (913) 227-4943 to learn about HVAC maintenance services.
2. Seasonally change the direction of your ceiling fans.
During the winter, a ceiling fan should run at the lowest speed and rotate clockwise to ensure cool air is pulled up toward the ceiling and warm air is pushed down. However, there are exceptions to this rule depending on the type of room and ceiling.
Fans in rooms with vaulted ceilings should be set to rotate counterclockwise year-round. This is because the height of the fan mount makes it unlikely you'll feel any wind chill. Fans in dining rooms should be set to turn clockwise at medium or low speed to keep it from cooling food too quickly.
3. Use whole house fans.
Whole house fans can substitute AC systems in most climates year round. A whole house fan pulls air in from open windows and exhausts it through the attic and roof. Compared to air conditioning, whole house fans can use 50-90% less energy.
4. Upgrade to a programmable thermostat.
A programmable thermostat offers significant cost savings, by allowing homeowners to set a temperature and even create a schedule that follows the family's routine to keep the home's temperature steady while everyone's at home.
5. Adjust the temperature on your thermostat seasonally.
Lowering the temperature on the thermostat by a few degrees during cooler months can lead to significant energy savings. Similarly, setting the thermostat a few degrees warmer during summer months can help decrease energy usage.
During winter, set the thermostat to 55℉ when leaving home. Turn it up to 62℉ to 66℉ during sleeping hours and 68℉ to 72℉ while the family is at home..
Last Updated: August 24, 2023