6 Potential Causes of a Leaking Dishwasher
August 23, 2023
---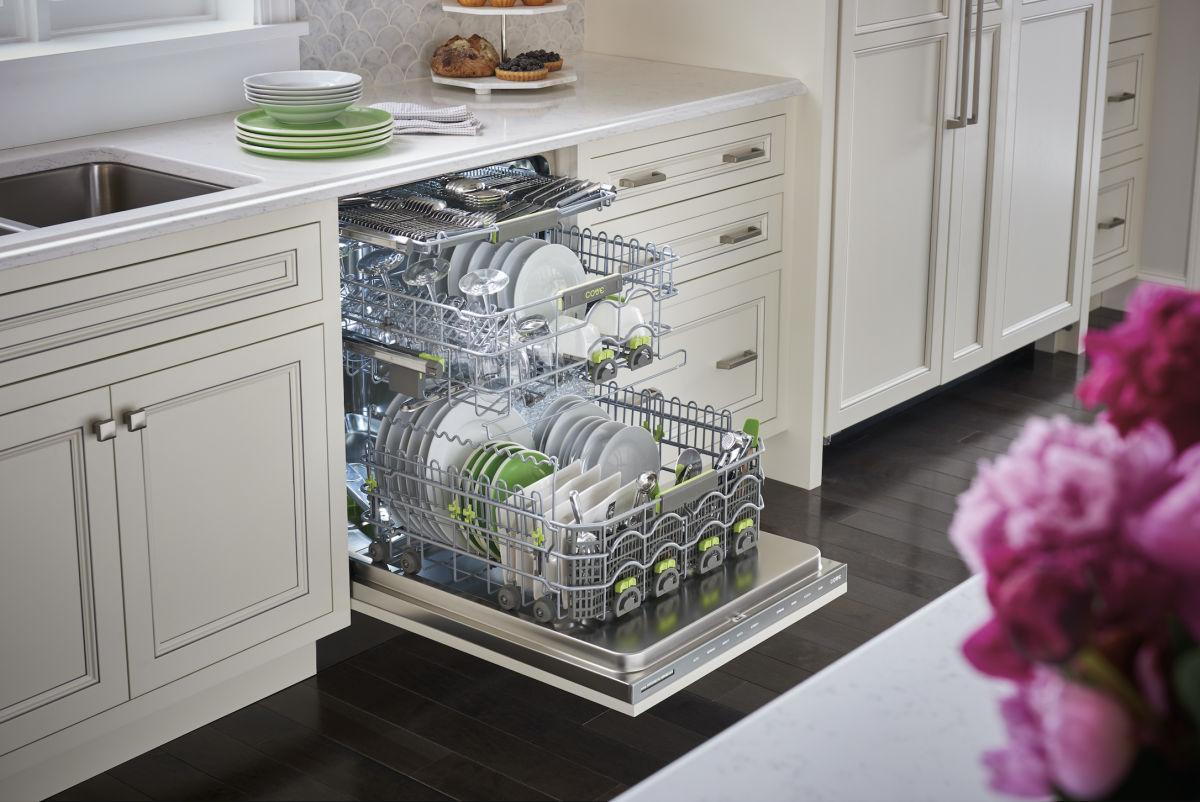 A leaky dishwasher can be a frustrating issue if you're not familiar with what might be causing the leak. You know the obvious rules of running a dishwasher: only use dishwashing detergent, rinse off food scraps and make sure the door is closed all the way. But if one morning you wake up to discover a wet kitchen floor, then you can be certain the dishwasher needs a check-up. Here are a few potential causes of a leaking dishwasher.
1) Damaged Door Seal
If your dishwasher has been serving you faithfully for many years, it's possible the door seal has deteriorated or been damaged. If there's a breach in the seal, then that may be the cause of the leak.
2) Malfunctioning Water Inlet Valve or Assembly
The water inlet valve controls the water flowing into the dishwasher during a cycle. If the valve does not close properly, water may continue flowing into the dishwasher tub even if it is full, causing a leak.
3) Damaged Drain Line
The drain hose is responsible for draining the water out of the dishwasher tub at the end of a cycle. If the hose is damaged, with a hole or tear, then that may be the cause of the leak.
4) Defective Door Latch or Hinge
You could've swore you shut the dishwasher door all the way. But when you check in the morning, somehow the door is not properly shut. No, your house isn't haunted by a dishwasher-opening ghost. Likely the door latch is damaged or defective, keeping the door from shutting tightly.
5) Failing Drain Pump
If the drain hose, sink drain and sump show no signs of blockages, then likely the drain pump is failing. If you see any cracks or dents, then it's time to replace the drain pump.
6) Malfunctioning Overfill Float Switch
If the overfill float switch is not working properly, then the water inlet valve is not being shut off on time and allowing too much water into the dishwasher tub.
If you're having trouble with a dishwasher leak, reach out to Hamilton Plumbing, Heating, A/C, Rooter at (913) 227-4943 for an inspection and maintenance.
Last Updated: August 24, 2023