Mold and Mildew in Your Kansas City Bath? Cleaning Tips & More
August 23, 2023
---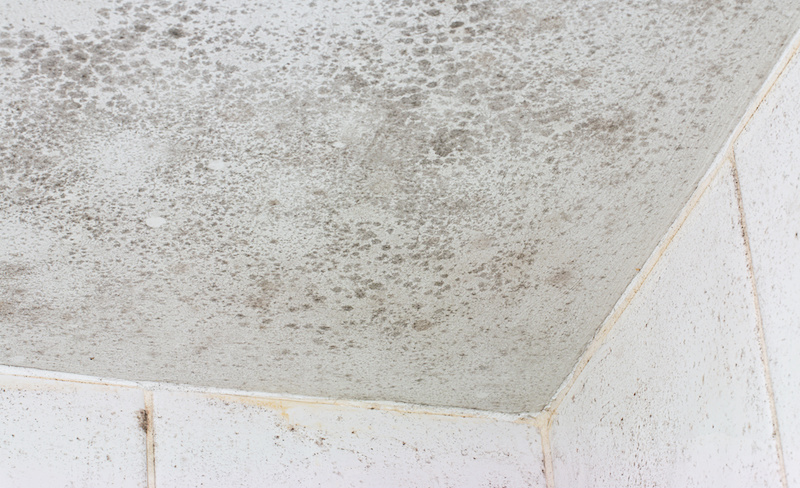 Bathroom mildew or mold in your Kansas City home doesn't necessarily indicate you're not the best housekeeper. What it does indicate is that moisture is a problem, whether humidity levels are too high, due to a lack of ventilation, or because of moisture or even a plumbing leak.
The fact is, mold and mildew are a common problem for nearly every homeowner – but unless it's really become a huge problem, you can clean it away and help prevent its growth in the future.
Our Kansas City plumbers have a few tips to help you eliminate mold and mildew which can not only damage your home, but affect your family's health.
Cleaning bathroom mildew and mold in Kansas City
Bleach, vinegar, and hydrogen peroxide are all effective for killing mold, however it's important you never mix these products. If you notice caulking or sealant that contains mold, strip the old caulk away and replace it with new caulk/sealant after thoroughly cleaning the area.
When using bleach or any products to clean away and kill mold or mildew, open up the windows to ventilate the area – this also helps dry out the areas where you've been cleaning, further preventing the growth of mold.
What should you do to prevent the return of bathroom mildew and mold after cleaning?
If the bathroom seems humid or damp, use and air conditioner or dehumidifier to help control moisture levels. The humidity level should ideally be about 50% not only in the bathroom, but your entire home.
Mold and mildew love to "hide" under and behind bottles of shampoo, conditioner, body wash, and other items often left in the shower or tub including children's toys and loofahs.
Here's a full list of things to do to help you prevent the return of bathroom mildew after cleaning.
When shower or bath time is over, take it all out.
Make sure the shower curtains you use are mildew resistant.
Wash bathroom mats and shower curtains that are washable regularly.
Have a ventilation fan in the bathroom? Use it!
You should run the ventilation fan while you are bathing, and for about a half hour afterwards. Ventilation fans are highly effective for preventing the growth of mold and mildew, so make sure you have one installed if you don't currently have one.
The shower and tub aren't the only places mold and mildew may be lurking. Check under the sinks, around faucets and fixtures, exhaust fans, inside sink drains, around the toilet, even in crawl spaces and the basement.
Any area where it's damp, moist, or humid is a prime breeding ground for mold and mildew!
If you have an extreme problem and have mold/mildew you can't access or clean away, call in professional Kansas City mold removal companies who deal with these types of issues.
It's vital to eliminate mold from your home in order to protect your family from allergic reactions, fungal infections, and more serious conditions.
If you find a leak in the bathroom or need a faucet, toilet, or other appliance or fixture replaced, count on the Kansas City plumbing experts at Hamilton Plumbing Heating A/C Rooter. We treat your home as if it were our own, and are dedicated to customer satisfaction. Call our team today at 913-227-4943 or contact us online.
Last Updated: August 23, 2023