LOVE - Best New Technology for Your Home's HVAC & Plumbing
August 23, 2023
---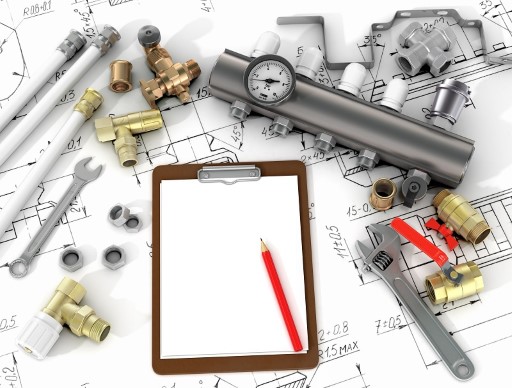 Keeping up with the latest developments in the world of residential HVAC and plumbing can be very beneficial. The best way to ensure you are using the latest technology in these industries is by employing a reputable plumbing and HVAC repair company. Usually, an experienced company will be more than happy to keep you on the cutting edge of technology. Once your plumbing and HVAC company have informed you about the latest technological advancements in these industries, you will be able to decide whether or not they are right for your home. 
The following are some of the newest tools being used in the world of residential plumbing and HVAC and how they can benefit you.
Controlling Your HVAC Unit With Your Smartphone
Finding a way to minimize monthly costs is usually one of the priorities that a homeowner has. If you are away from home the majority of the day, then running your HVAC unit during that time can waste a lot of energy. One of the best ways to have total control of your HVAC unit is by taking advantage of the smartphone technology on the market today. By using the power of your smartphone and a compatible thermostat, you will be able to get the temperature of your home just right before you leave work each day. Many have programs that identify best practices for your home cooling and heating so you can adjust to save the most money.
Radiant Heating Systems
During the colder winter months, you will have to find a way to adequately heat your home. With the use of radiant floor heating systems, you will be able to keep your home warm and toasty without wasting a lot of energy in the process. This method of heating uses infrared electromagnetic waves to heat your home. Once the coils in the floor of the home heat up, they will dispense the warmth you need to fight the chill of winter.
Touchless Faucets and Toilets
Most people fail to realize just how many germs can accumulate on the toilet handle and faucets of their home. The touchless faucets and toilet handles will allow you to operate these parts of a home without having to actually touch them. The motion activated technology behind these products will make avoiding sickness and disease much easier.
Flood Stop Technology
Having a faulty water heater or dishwasher can lead to a lot of water being spilled in a home. Installing a flood detection system in a home can help you to avoid this type of water damage. When these systems detect flooding is occurring, they will shut off the water supply to the appliance in question. The money that is paid for one of the systems is worth considering the amount of damage it can prevent inside of your home.
The team at Hamilton Plumbing Heating A/C Rooter takes staying on the cutting edge of our industry very seriously. We are always looking for new and exciting ways to offer our customers the service they need. 

Choosing Hamilton for all of your HVAC and plumbing related repairs will allow you to get the results you are after. Call us today at (913) 227-4943 or schedule your service online!
Last Updated: August 29, 2023