Common HVAC Breakdowns Requiring Professional Service
August 21, 2023
---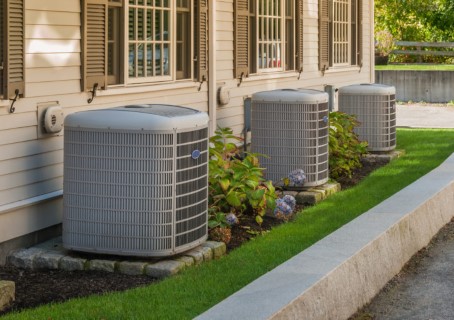 As Kansas City homeowners begin turning on their air conditioning systems to cool the home, the following common HVAC breakdowns may arise, requiring professional service.
Here are some common HVAC breakdowns:
Refrigerant leak
The refrigerant line is wrapped in insulation and runs from the condenser to the blower unit. If the line becomes damaged or cracked, refrigerant may leak and impact the AC's ability to cool air. As a result, the air conditioner may start blowing warm or lukewarm air. Repair will involve patching the refrigerant line and adding refrigerant. However, these repairs should only be done by licensed HVAC technicians because refrigerant is a toxic substance that must be handled properly.
Short cycling air conditioner
If the AC is constantly turning on and off without sufficiently cooling the home to the temperature set on the thermostat, the cause could be dirty evaporator coils or malfunctioning thermostat sensors. Kansas City homeowners will need professional air conditioning repair to address a short cycling AC.
Electrical malfunction
Worn out electrical components may strain the entire HVAC system and require professional air conditioning repair. If the components have completely burned out, they'll need to be replaced as soon as possible to avoid damaging the entire unit.
Clogged condensate line
When warm air comes into contact with the evaporator coils, the system will produce condensation that will travel down the unit's condensate line and out of the system. However, if other substances or debris make it into the condensate line, it can become clogged and cause water to back up into the home. In some cases homeowners will be able to clear out the condensate line themselves, but some instances may require professional air conditioning repair.
Broken components
The HVAC system is composed of many parts that must work together perfectly to produce hot or cool air. Over time, various parts can break down — from the condenser coils and evaporator coils to the blower motor and thermostat. The system will need to be thoroughly inspected before any repairs should be done.
If you have any questions or would like to schedule professional air conditioning repair or replacement in Kansas City, call Hamilton Plumbing, Heating, A/C & Rooter.
Last Updated: August 24, 2023