How to Lower Your Home's Water Usage This Summer
August 21, 2023
---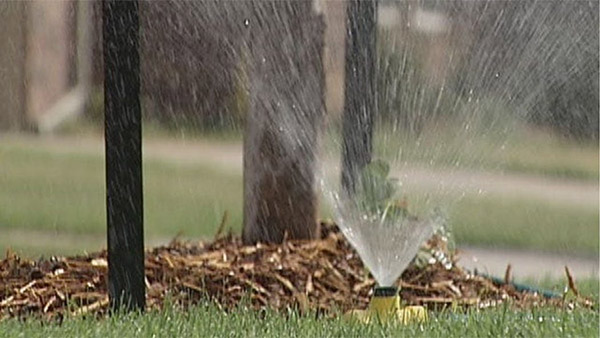 Summer is a welcome season for many Americans looking forward to vacations, backyard BBQs, and pool parties. While you're enjoying the warm weather and cool days inside, keep in mind the following tips for lowering your home's water usage.
1. Wash full loads of laundry.
We tend to spend more time outdoors during the summer months, which means your washer and dryer will be under extra pressure. To reduce the number of loads you run per week, try to only run full loads. This will help minimize the amount of water used for laundry.
2. Fix leaky faucets.
A leaky faucet, no matter how minor, will cost you. Minor leaks are easy to fix and will help keep your water bill low.
3. Take showers instead of baths.
A quick cold shower is a great way to stay refreshed while lowering your water bill. Save the hot baths for winter time or the fall season.
4. Replace your showerhead with a low-flow model.
Standard showerheads use more water than necessary, but a low-flow model will help make efficient use of water. You could also turn the water off while you're shampooing and scrubbing. Every little bit adds up, especially if the entire family is conscious of their water usage.
5. Defrost food in the fridge, instead of under running water.
It will take quite a few gallons to defrost frozen meats. Simply place the frozen meat in the fridge to thaw overnight. Your water bill will thank you.
6. Cover the pool when not using it.
Water evaporates outdoors and you'll need to constantly fill up the pool. If you cover it when not in use, you could save a few inches of water a week — translating into serious savings over the course of a month.
7. Make sure sprinklers are working efficiently.
Your sidewalk and driveway doesn't need watering, but your front lawn does. Routinely check your sprinkler system to make sure it is working properly. You could also shorten the watering time to help cut down water usage.
If you've got any questions about maximizing your water usage, give Hamilton Plumbing, Heating, A/C & Rooter a call!
Read more about your water heater usage and some of the signs that mean your drains need to be repaired.
Last Updated: August 24, 2023