How to Repair a Shower Diverter
August 24, 2023
---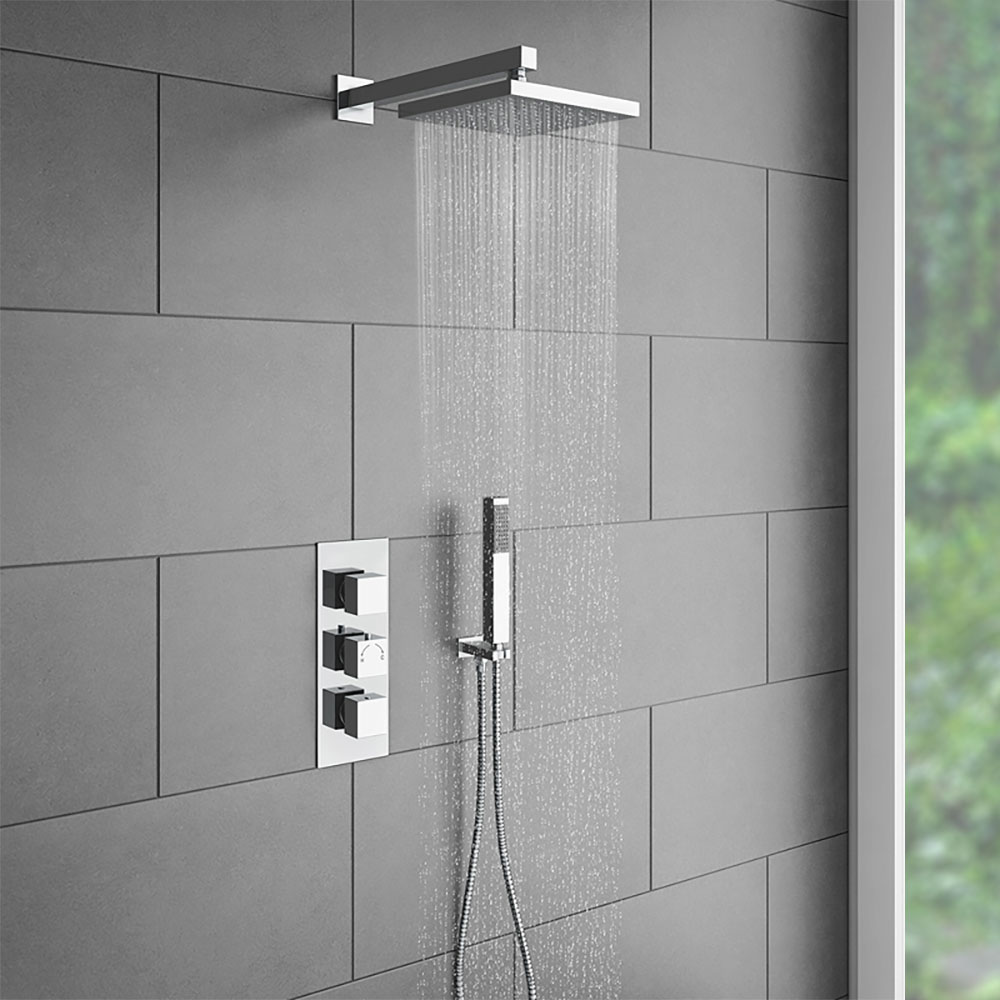 A shower diverter is a valve that diverts the flow of water from the bathtub faucet to the shower head. A shower may have one of the following types of diverters:
Single-valve: Also known as a tee diverter, this valve is located on the end of the tub spout and is activated by pulling up on the diverter, which then sends water to the showerhead. Pushing the diverter down will restore water flow to the bottom faucet.

Two-valve: This type of valve is common in showers that have one faucet with a knob. Turning the faucet handle will direct water to the shower or tub.

Three-valve: The diverter valve is placed between the hot and cold faucet handles. Turning the diverter valve in a clockwise direction will send water to the shower head, while turning the valve counter-clockwise will send water through the tub faucet.
4 Ways to Fix a Shower Diverter
A diverter may stop working properly if it has accumulated grease, dirt, and limescale. This can make it hard to turn it or pull it up, and lead to squeaky, grating noises. The following methods can be used to repair a diverter:
Clean the spout
Pour white vinegar into a plastic bag and wrap it around the spout, submerging it into the liquid. Leave the bag on the faucet for three or four days and then try pulling the diverter gate.
If you'd like to clean the inner parts of the diverter gate, unscrew the faucet and place it in a metal dish filled with vinegar and water for three to four days.
Use cooking spray to loosen the diverter
If cleaning the spout with vinegar didn't help, apply some cooking spray to the knob and try pulling it up and down again. Spray the knob a few more times, if necessary, and wipe away any excess spray.
Replace the valve gate
Replacing the valve may be a great solution if cleaning it doesn't help. Carefully read and follow the instructions for installing the new part.
Replace the entire spout
It may be time to just replace the entire spout. Use vinegar and a soft brush to clean the copper piping on the bathroom wall before installing the spout.
If these steps don't fix your shower diverter, give Hamilton Plumbing, Heating, A/C & Rooter a call for inspection and professional service.
Read more about what to watch out for and signs that your drains need to be repaired
Last Updated: August 29, 2023