How To Save Money On A Bathroom Remodel
August 23, 2023
---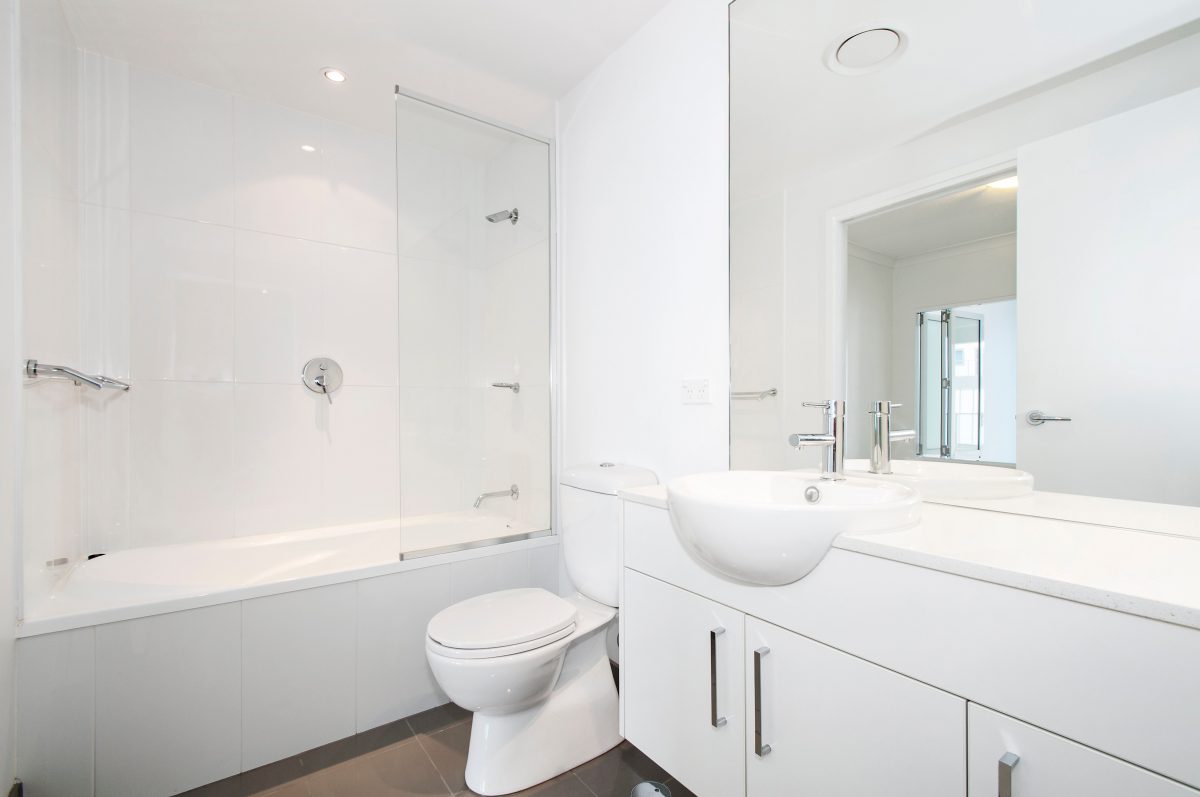 Spring is a great time to remodel the home, and your bathroom is one part of the home you could tackle without breaking the bank. Whether you know exactly what you want to do, or you're just looking for ideas, here are a few ways you could keep your bathroom remodel project affordable.
Create a plan.
If this is your first home remodeling project, working with a designer or architect could help you avoid making pricey mistakes. A professional will help you develop a budget-friendly plan that will give you the most bang for your buck. In addition, they will offer tips and tricks to ensure you set and meet realistic design goals.
Keep plumbing fixtures in the same location.
When redesigning your bathroom, try to keep plumbing fixtures in their current spot. This will help you save thousands, since relocating the toilet or a bathtub could cost $5,000 each.
Add a frame to the mirror.
A simple yet effective design improvement, installing a frame to your mirror will give an instant visual boost to the entire bathroom. A frame will also help hide wear and tear that comes with time.
Check out antique stores, flea markets, resellers, and auctions.
You may be tempted to drive to your local hardware store for a new toilet, faucets, and tub. But you'd be surprised at what amazing — and affordable — finds you could stumble upon at antique stores, flea markets, and auctions. You could find the perfect cast iron tub, light fixture, and even sink. You may need to invest a bit of time into painting or restyling the fixture, but the end result — and the savings — will be worth it.
Install a preformed shower stall, rather than a tiled shower.
One of the most expensive bathroom improvements you could make is to tear out an old prefabricated shower base and replace it with a custom tile base and walls. Consider purchasing a prefabricated shower stall, instead. Installation will take hours, instead of days, and the cost will be significantly lower.
Choose a standard-type toilet, and highlight it with a nice toilet seat and lid.
Fancy toilets might make you "ooh" and "aah" at their fancy features, but it's unlikely you'll use them all. So go with simple, and just choose a nice toilet seat and lid.
If you're considering starting a bathroom remodeling project, give Hamilton Plumbing, Heating, A/C, Rooter a call at (913) 227-4943 for recommendations and installation.
Last Updated: August 29, 2023