Schools Out – Myths about HVAC & Plumbing
August 23, 2023
---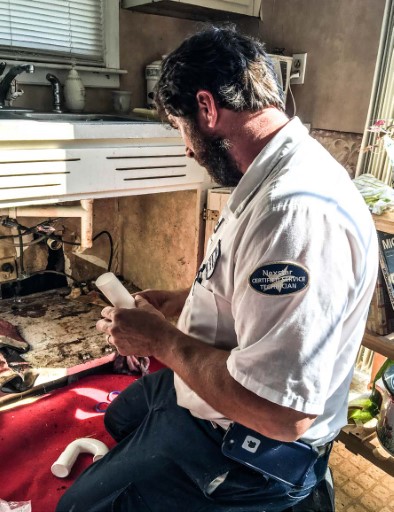 When you buy a home, chances are people are going to be coming out of the woodwork telling you plumbing and HVAC related horror stories. As a result, there are many myths out there that have many homeowners quite concerned. There is good news – most of these are exactly that – myths! Learning more about some of the most common myths can give you peace of mind about your own home systems.
Closing the Vents will Minimize Your Energy Costs
There are some people who believe that if they close their vents, they will reduce the amount of air that is being pushed out and around the home. However, the fact is, that if you have a modern HVAC system, the pressure load is going to be balanced throughout each room. If you block one of the vents, you may throw the HVAC system out of balance, which may cause it to work harder.
Your Air Filter should Last an Entire Year
There are some air filters that will last a year. However, this is not true for everyone available on the market today. It is important to check your air filter regularly to figure out if it needs to be changed. If it appears dirty, then you should change it to maintain system efficiency.  If the filter becomes too dirty, it can burn up your fan motor.
Routine Maintenance is too Expensive
No one wants to have to spend unnecessary money. As a result, many people skip preventative maintenance on their HVAC and plumbing systems altogether. While there is the adage "if it isn't broke, don't fix it," the fact is that preventative maintenance can actually help you save money. It also ensures that your equipment's warranty stays valid. Without yearly check-ups, you void your warranties.
Using Store Bought Drain Cleaners is Perfectly Fine
If you use store bought drain cleaners, you may face a number of issues. For example, they are full of chemicals that can burn your eyes and skin. Also, the ingredients are usually ineffective and can lead to further damage of the plumbing fixtures.
Running The Water While Using the Garbage Disposal can Prevent Clogs
There is no question that there are many benefits offered by garbage disposals. They make it much easier to get rid of small food scraps. There are some who believe they can put anything down their garbage disposal as long as they turn the water on. This is simply not true. Items such as grease, bones, vegetable peelings, pasta/rice and eggshells should never be put into the garbage disposal.
When you use a bit of common sense, you should understand if something is good or bad for your home's HVAC system or plumbing. However, if you ever have any questions about this, feel free to contact our team of professionals from Hamilton Plumbing Heating A/C Rooter. We can help keep your HVAC and plumbing system in great, working order, month after month. Call us today at (913) 227-4943 or schedule your service online!
Last Updated: August 29, 2023