If You Plan on Staying Cool This Summer
August 21, 2023
---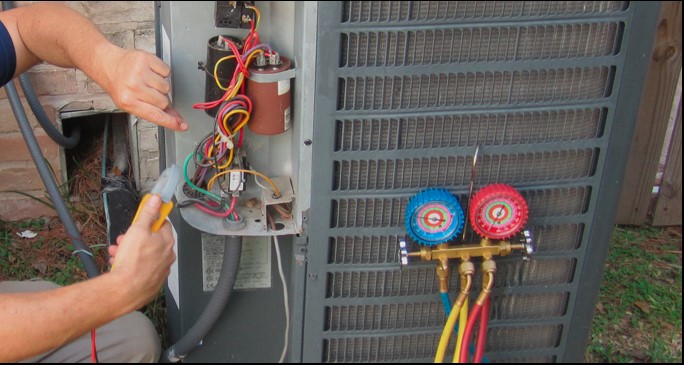 Unless you live on the equator in a place with no AC, summer heat is manageable. Stay indoors, crank up the A/C, indulge in ice-cold smoothies, and you'll avoid the heat wave. If your summer plans don't include the A/C breaking down, then you need to schedule regular A/C maintenance.
HVAC Inspection Checklist
During an HVAC inspection, Hamilton Plumbing, Heating, A/C & Rooter personnel check various components of your HVAC system to make sure parts are in good condition and working properly.
A list of items we check:
Electrical wiring connection – check for corrosion, disconnection, fraying or other damages
Insulation – check for rotted insulation and air leaks
Thermostat – make sure the temperature is increasing and decreasing as indicated
Reversing valve – check for leaks, make sure the valve is not sticking and is adequately energized
Defrost controls – we will check the defrost sensor and the defrost control board
Operation pressures – we will measure the outdoor air temperature, return air temperature at the furnace/air handler, suction line temperature, and liquid line temperature
Start and run capacitors – check the shape of the capacitors and look for troubling signs of wear
Voltage and amperage – check for signs something's wrong with the thermostat, transformer or wiring if the voltage or amperage is off
Air filtration – check for debris near vents and inspect the air filter
Start capacitor and relays – obtain a reading using a multimeter
Compressor contractor – check for proper operation and inspect the part's condition
Condensate drain – check for any leaks that might be a sign of a problem
Safety float switches – checking these will help prevent water damage
What we do to help prevent problems with your A/C:
Lubricate all moving parts
Adjust the thermostat as needed
Clean and straighten the fins
Clean the air filter, blower wheel, evaporator coil and evaporator drain
Replace the air filter if needed
Level the condenser unit
Give us a call at (913) 227-4943 or schedule service online today!
Last Updated: August 29, 2023