Why Kansas City Craigslist Plumbers May Be A Rip Off
August 23, 2023
---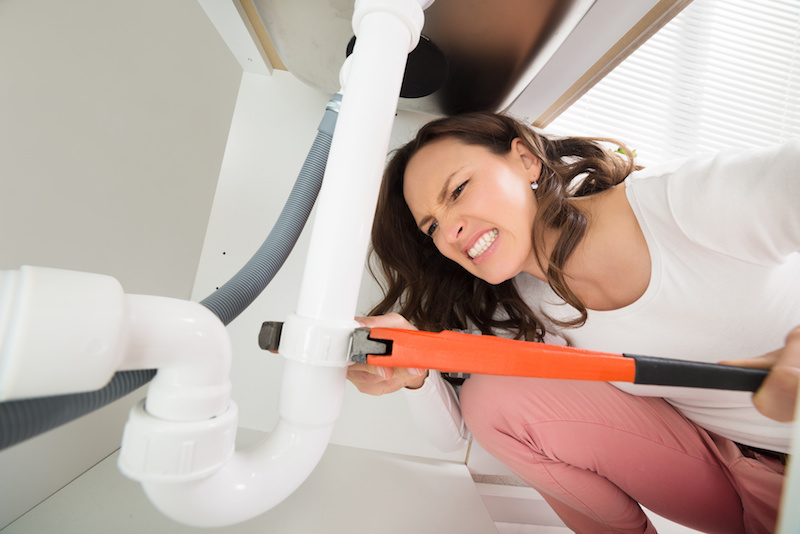 As a homeowner, you are responsible for any and all repair issues that arise under your roof. Trying to deal with these issues without the right amount of professional help can be a bit overwhelming at times. While there are a variety of jobs you can do on your own, there will be times when a professional touch is needed. When trying to address serious plumbing issues, hiring the right plumber is essential. Places like Craigslist or the classifieds have a variety of listings of people claiming to offer the cheapest price around for plumbing repairs. The following are some of the reasons why hiring one from Craigslist or the classifieds may be a bad idea.
No License is a Big Problem
In order for a plumber to get licensed to work in a certain area, they will have to meet certain guidelines. These guidelines will usually include a certain number of years in the industry and references from professional plumbers they have worked for in the past. They're also responsible for obtaining the correct permits for working through the city. The city makes sure that their work is up to code and done well. While using an unlicensed plumber will save you money, it's not worth the damage that can be done.
Unlicensed means that a person does not have the experience needed to properly address the issues you are facing. Also be sure that they can provide a background check. Never hire someone to work on your home that can't provide the documentation.
Uninsured Craigslist Plumbers Present a Lot of Danger
If the plumber you find on Craigslist does not have liability insurance, then you will be on the hook for any damages or injuries that occur. Many scammers will bait you with low pricing. The so-called plumber will have a crew working with the, and when one of these crewmembers gets hurt, they sue you for their medical expenses. Rather than taking on the risk that an uninsured plumber can bring with them, only use professionals with insurance and experience.
While a real Kansas City plumber will charge a bit more, the results they are able to garner will be worth it.
An Accurate Estimate is Important
Another issue you will face when trying to hire a plumber off of Craigslist is the inability to get an accurate estimate ahead of time. If a prospective plumber hire seems hesitant about giving an onsite estimate, then you need to be weary. Without an assessment of what needs to be done and how much it will cost, you will find it very hard to stay on budget. You need to also be weary if a prospective plumber wants the money for the repairs upfront. There have been so many homeowners scammed out of thousands of dollars because they paid for the job before it was done. Before hiring a particular plumber, you will have to check with organizations like the BBB to ensure they are reputable and legitimate.
Many professional plumbing services will offer a price guarantee meaning that you will not pay any more than what they have estimated.
Finding the right plumber will require you to do a bit of homework and check out Kansas City plumber reviews. Settling for a Craigslist fly-by-night plumber may cause you to lose a lot of money in the process.
Actionable Steps:
An unlicensed plumber can cause more harm than good
Liability insurance is a must when hiring a plumber
Onsite estimates are the best way to narrow the search for a good plumber
The team at Hamilton Plumbing Heating A/C Rooter has the experience and will make the plumbing repair process easy on you. They will go over any repairs needing to be made and offer a price guarantee before they begin any work on your home. Call our team today at (913) 227-4943 or schedule your service online!
Special Offers
Be sure to check out our current coupons and special offers page.
Last Updated: August 29, 2023