What Kansas City Homeowners need to know about fire & carbon monoxide safety in the home.
August 29, 2023
---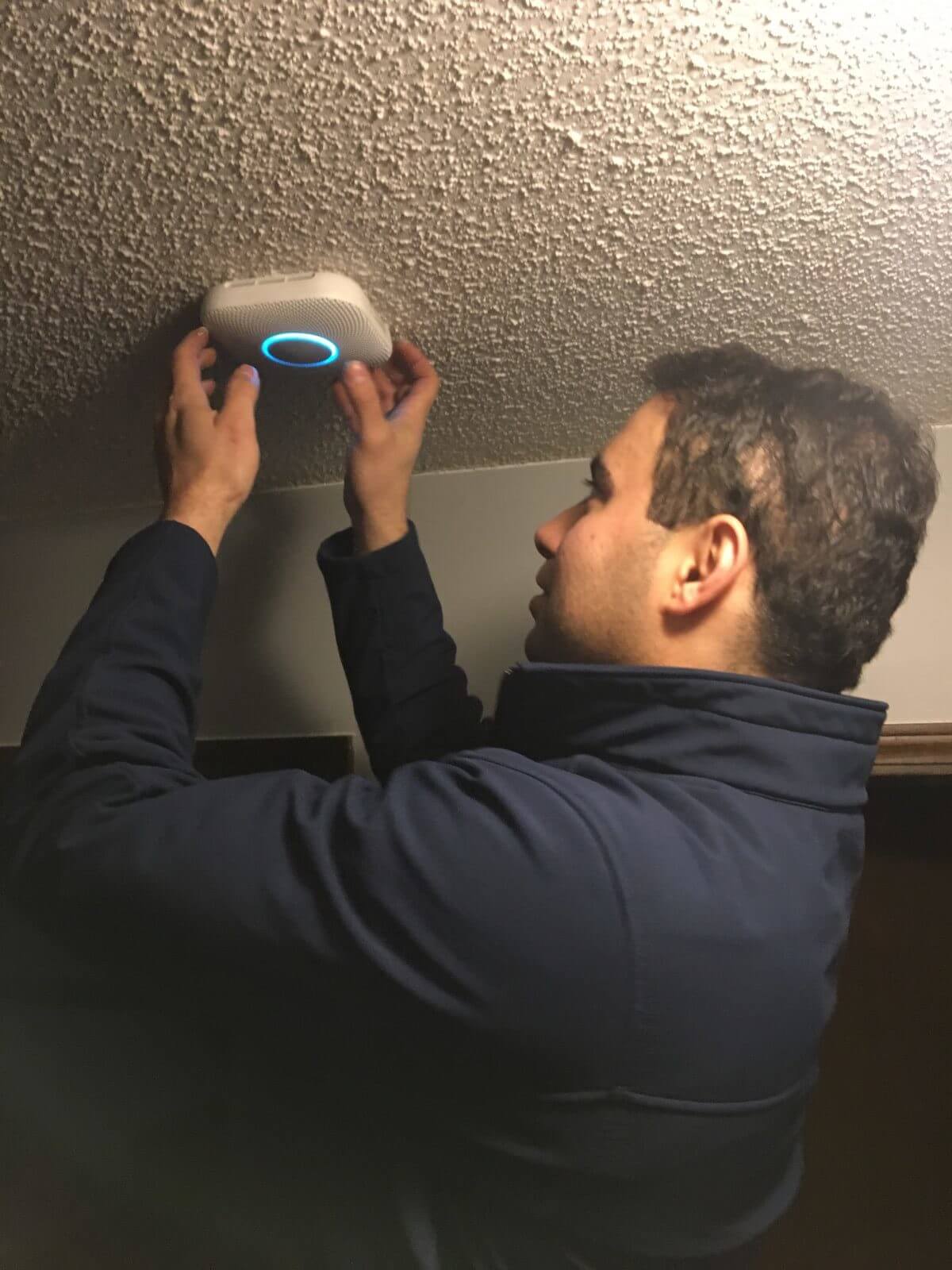 It's almost time to set your clocks forward which means it's also time to replace your batteries and test your smoke and carbon monoxide detectors. Replacing your batteries and testing your alarms annually is a good way to make sure that your home is safe and in good working condition, but did you know that many manufacturers recommend replacing the entire detector after 5 years? What if you could purchase one with batteries that lasts for 10 years? Nest Protect does that and more.
Smoke and Carbon Monoxide Detectors
That's right. Many of your standard smoke and carbon monoxide detectors are only built to last for 5 years. Even though your batteries are fresh and your alarm chirps when tested, your sensors may no longer be functioning properly. The sound produced from the test button on your alarm only verifies that the sound itself is working. Over time, sensors that pick-up smoke and carbon monoxide can lose their functionality. Should you have a fire or carbon monoxide leak, your detectors may never go off.
If you haven't replaced your smoke and carbon monoxide detectors in the last 5 years (or can't remember the last time you did), make this year the year to do so. They are relatively inexpensive and usually simple to install. If replacing the batteries and detectors is too much of a hassle, there are alternatives that last longer and work better. Investing in your smoke and carbon monoxide detectors can save you a lot of hassle and give you Peace of Mind that your home is safe.
Nest Protect
Smart home technologies now include state-of-the-art smoke and carbon monoxide detectors. They work with your smartphone and can be connected directly to your HVAC system through your smart thermostat. Hamilton installs a combined smoke and carbon monoxide detector called the "Nest Protect." The cost of the Nest Protect is slightly higher than your typical smoke alarm, but the benefits and longevity of the system pays for itself in the long run. Read below for added benefits of a Nest Protect:
Smoke Alarm features 2 sensors: Most smoke alarms only have 1 sensor that picks up large particle smoke caused by natural materials. Today's homes are full of synthetic materials which generate smaller smoke particles. The Nest Protect picks up both.

Strong Carbon Monoxide Detector: You don't have to put this one down by the floor. Nest has invested millions of dollars into the research and design of this machine. It's increased sensitivity to carbon monoxide means you can place this detector up high.

Nest Protect works with your HVAC system: When you have smoke or carbon monoxide in your home, a running HVAC system will push that smoke and CO through your home at a faster rate. The Nest Protect will tell your Nest Thermostat to turn off your system and slow down the spread.

Nest Protect alerts you before setting off the alarm: Should the Nest Protect detect smoke, it will alert you before it sets off the alarm. No more standing on a chair, frantically trying to remove the batteries. You can control it with your phone, smart home speaker device, or by voice command.

It acts as a sensor for your thermostat: if you spend the majority of your time in a room far from your Nest Thermostat, you may have noticed it going into away mode even when you're home. The Nest Protect acts as a sensor and lets your thermostat know that you're there. It also features a night light function that turns on when it detects motion.

The Nest Protect lasts for 10 Years! That's right! BONUSyou never have to change the battery! If you add up the cost and time of replacing batteries every year and replacing your detectors every 5 years, the Nest Protect is a no brainer! You'll save time and money in the long run. You can set it and forget it for an entire decade!
If you're interested in changing out your smoke and carbon monoxide detectors with a Nest Protect or need a standard system installed, give our team a call. We will get you set up and show you how to use it.
Last Updated: November 14, 2023