Plumbing Systems Are Going Smart — Are You Ready?
August 23, 2023
---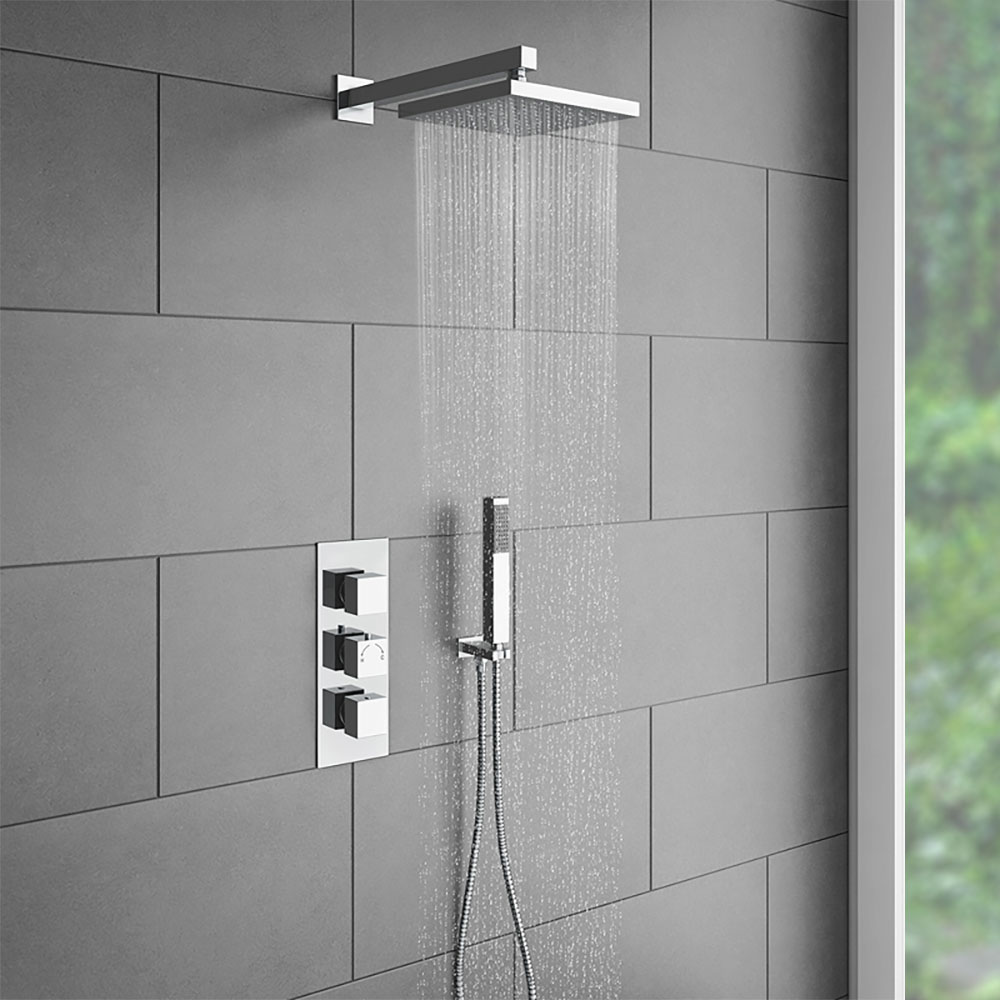 Who needs a fairy godmother if you've got Amazon Alexa and Google Assistant to grant your every wish? If you're out of toilet paper, speak the magic words and Alexa will place an order for you. Information, ecommerce, entertainment and so much more is at your fingertips, thanks to smart systems connecting the home.
Plumbing systems are also becoming smart and offering homeowners features that help increase efficiency and energy savings.
Smart Showers
Your whole life you've had to wait a couple minutes for the shower to reach just the right temperature. You've even endured freezing and scalding water, but no more. The U by Moen Smart Shower system comes with a thermostatic digital shower valve and a control panel that is used to create profiles for everyone in your household.
The system will automatically warm up the shower to your desired temperature and pause the water flow until you're ready to start showering. The U by Moen Smart Shower System helps reduce water waste and gives you the perfect shower — without any surprising changes in temperature.
If you're looking for the ultimate showering experience, then Kohler is the brand to try. The Kohler Konnect smart showering system lets you personalize steam, water, light and music settings. Using voice-enabled technology, the DTV+ with Kohler Konnect smart showering system will give you a shower customized to your exact preferences.
Smart Toilets
One household fixture you've probably never thought could be "smartified" is the toilet. Kohler has created a $9,000 smart toilet that can raise and lower the lid, play music, heat the seat and the floor, put on a light show and flush automatically. The luxury toilet can also save settings for up to six people.
Other smart toilets and smart seats (with a lower price tag) include the Kohler Veil, Toto Washlet C100 Seat, Toto Neorest 700H, and Euroto Luxury Smart Toilet. If you're looking for more convenience and a more luxurious experience, then a smart toilet could be right for you.
Smart Kitchens
A smart faucet can dispense a specific amount of water or automatically turn on or off. The Kohler Sensate faucet connects with Amazon Alexa and Google Assistant to enable voice activation. Other smart kitchen faucets can be controlled by touch or gesture. Depending on how much you're willing to pay for a faucet, a smart faucet may also offer custom presets for filling certain containers, such as spaghetti pots or water pitchers.
Smart Leak Detectors
The Phyn Smart Water Assistant attaches to hot/cold water lines under the sink and uses high-definition pressure wave analysis to detect leaks. The system can also monitor the home's water pressure and water consumption. The Phyn app connects to the system and receives alerts if pipes are beginning to freeze or if a leak is detected.
The Flo by Moen Smart Water Detector can be placed near water heaters, toilets, sinks and washing machines to detect leaks and shut-off water in case of an emergency. The system sends leak, temperature and humidity alerts to the Flo by Moen app. For extended range and versatility, consider adding the Remote Sensing Disk or the Leak Sensing cable.
Ask the Experts
Smart plumbing systems haven't been around for that long and we understand you probably have many questions. Reach out to Hamilton Plumbing, Heating, A/C & Rooter for recommendations and installation — we're happy to help!
Last Updated: November 14, 2023