Tips for Energy-Efficient Home Heating
August 21, 2023
---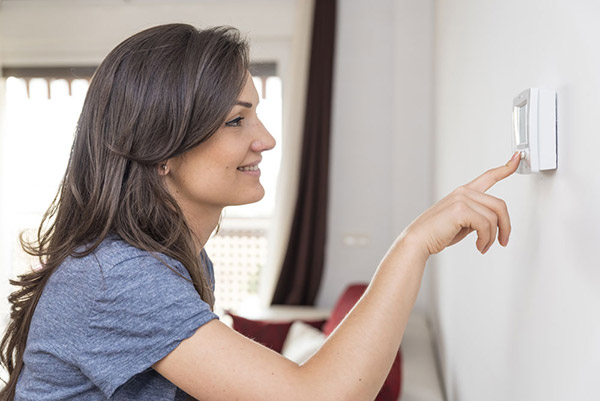 The home heating system keeps your family nice and warm during the coldest winter months. Depending on the weather conditions, the heater may be running 24/7 — and driving up your monthly electric bill. But before you can start taking steps to maximize your heater's efficiency, it's important to learn what affects your heater's efficiency — whether you have a furnace, heat pump, or broiler.
A heat pump is most efficient in moderate climates, whereas the furnace is most efficient in cold climates. The most inefficient type of heating system is any system that was manufactured before 1992. Homes built in the early 90s that haven't had an upgrade are likely to be wasting significant energy — and money.
To keep energy costs low and maximize the efficiency of your heating system, here are a few steps you can take.
1. Check the AFUE rating.
AFUE stands for annual fuel utilization efficiency. This percentage rate shows how much of the energy consumed by the system is converted into heat, and how much is being wasted. The higher the AFUE rating, the higher the system efficiency.
The Department of Energy (DOE) currently requires heating systems to have a minimum AFUE of 80%, though modern systems are typically much higher, with some reaching 98.5%.
According to the DOE, upgrading a furnace or boiler from 56% to 90% efficiency can reduce a heating bill by as much as 50%.
Energy efficient boilers can reach up to 87% AFUE, but are not very time efficient since they take longer to heat the home.
2. Install a smart thermostat.
A smart thermostat can help regulate a home's indoor temperature and prevent large fluctuations. It can detect when you are away and slightly lower the indoor temperature to conserve energy. There are a variety of brands to choose from, depending on your goals, budget, and size of the home.
3. Maintain ductwork.
Keeping the ductwork in good condition is key to efficient heating. Schedule a professional inspection to check for leaks and have it cleaned regularly to promote airflow.
4. Look for warning signs.
A malfunctioning heater is the strongest sign you may be wasting energy. If you hear any strange noises or notice the thermostat is failing to reach the set temperature, you may need to schedule repairs.
5. Schedule a professional inspection.
A professional inspection will help identify problems that an untrained eye is likely to miss. Call Hamilton Plumbing, Heating, A/C, Rooter at (913) 227-4943 for a professional inspection and maximize the efficiency of your home's heating system.
Click here to see why you need to schedule spring HVAC maintenance.
Last Updated: November 14, 2023