What Are Evaporative Coolers?
August 24, 2023
---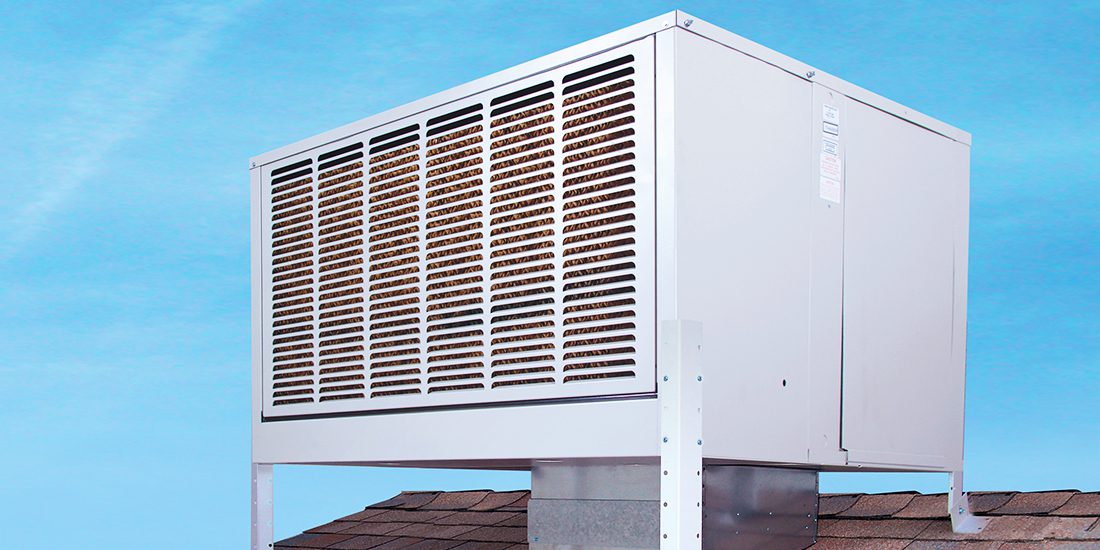 Evaporative coolers are a good option for homes in low-humidity areas. Also called swamp coolers, evaporative coolers pass cool outdoor air over water-saturated pads, causing the water to evaporate into it. Though they require more frequent maintenance than central air conditioners, they cost about half as much to install.
How they work
A typical evaporative cooler has at least two speeds, as well as a vent-only option. During mild weather, the evaporative cooler can be set to vent-only mode and be used as a whole-house fan.
The movement of cool air can be controlled by adjusting window openings. Homeowners should test opening different windows to a certain level in order to allow the right amount of hot air to enter and avoid building up excess humidity in the home.
Homeowners may also consider installing filters to remove dust from incoming air and reduce the tendency of coolers to pull water droplets from the pads into the blades of the fan.
How to maintain them
Evaporative coolers should be drained and cleaned regularly to remove sediment and minerals. In homes where the cooler is on for most of the day, homeowners should inspect the pads, filters, reservoir and pump at least once a month. Pads should be replaced at least twice during the cooling season, or up to once a month during continuous operation.
Certain paper and synthetic cooler pads as well as filters can be cleaned, and don't need to be replaced as often. Homeowners should refer to the manufacturer's manual for cleaning instructions.
How to install
An evaporative cooler can be installed to blow cool air into a central location or to connect to ductwork, which then distributes the air throughout the home. Ducted systems are best for larger homes with multiple bedrooms and hallways, while central-location installations are suited for compact homes with an open living space.
Evaporative coolers can be installed on the roofs of homes for down-flow cooling, in windows for horizontal-flow cooling, or they can be ground-mounted for easier maintenance and less risk of roof leaks.
Homeowners are encouraged to reach out to Hamilton Plumbing, Heating, A/C & Rooter with any questions about evaporative coolers or to schedule a service appointment for installation.
Last Updated: November 14, 2023