What Every Homeowner Needs to Know About Their HVAC System
August 23, 2023
---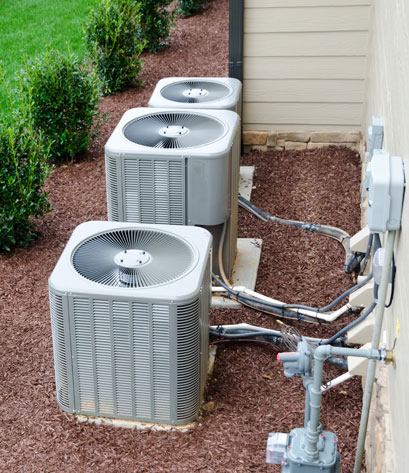 Whether you've just moved into your first home, considering purchasing a home, or just want to know how to maintain your HVAC system, here are a few things you should know.
How to Inspect an HVAC System
Start with doing a spot-inspection of the heating and cooling units.
As you do a walk through, look/listen for:
Rust
Water marks
Decay
Loud or unusual noises
Ducts
When inspecting ducts, look for:
Rust
Loose connections
Condensation
Gaps
Insulation
When inspecting insulation, look out for:
Variations in temperature throughout the house
Drafts
Specifically take note of the temperature in additions, enclosed porches, and sunrooms to make sure each room has adequate insulation
Air Leaks
Inspect doors and windows to make sure they seal tightly. There may be a few issues here and there, but don't let a few air leaks deter you from buying "the one" — just know you may have to make an investment in getting them sealed up properly.
Takeaways
If you're inspecting the units of a home for sale, you may also consider asking the home's owner for HVAC maintenance records. If the unit was installed 10 or more years ago, the equipment is nearing the end of its lifetime and will need to be replaced pretty soon. This knowledge can be useful in negotiating a lower selling price or requesting the owner replace the unit before finalizing the sale of the home.
If you're conducting a routine inspection and notice signs of wear, you may end of saving money by replacing the system sooner rather than later, since the HVAC system accounts for about half of your utility bill.
How to Maintain Your HVAC System to Prevent Problems
One of the best and easiest things you can do for your air conditioner is to clean the filters every month or two. According to the U.S. Department of Energy, "Replacing a dirty, clogged filter with a clean one can lower your air conditioner's energy consumption by 5% to 15%." Filters are located in ceilings, walls, furnaces, and in the air conditioner itself.
You should also regularly clean the evaporator coil and condenser coil. Over time, these coils will collect dirt, restricting airflow and reducing its efficiency. One way to keep outdoor condenser coils clean is to keep debris and foliage at least two feet away from the unit. You can use a fin comb to clean and reshape fins to their original condition.
These are just a few things homeowners can do on their own to keep their HVAC system running smoothly. For more serious issues, however, reaching out to a professional at Hamilton Plumbing, Heating, A/C, Rooter at (913) 227-4943 to get help today!
Last Updated: August 24, 2023