What Every Homeowner Should Know About Air Conditioning Repairs
August 23, 2023
---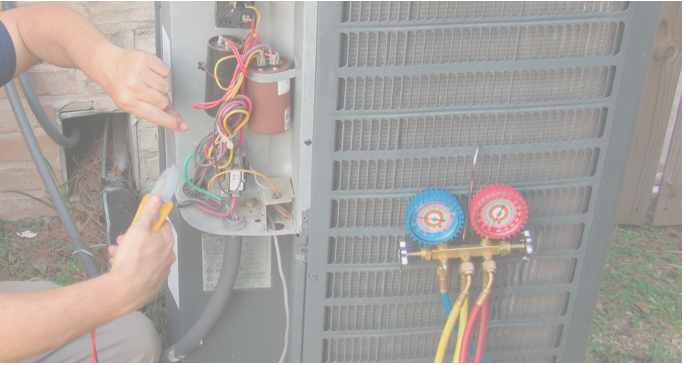 The average home in the U.S. "consumes more than 2,000 kilowatt-hours of electricity per year, causing power plants to emit about 3,500 pounds of carbon dioxide and 31 pounds of sulfur dioxide," according to the U.S. Department of Energy. The most efficient air conditioners use 30% to 50% less energy than those produced in the mid-1970s. Regardless of how old or efficient your air conditioner may be, it's important to make sure it is running properly and take steps to prevent expensive repairs.
10 Signs Your Home's AC System Needs Servicing
If you don't take steps to maintain your A/C unit, you can run into a number of problems. A few signs of potential A/C issues include:
1. Loud noises. The A/C unit is competing with your son's rock band. Loud noises coming from your A/C unit don't sound like music to anyone's ears.
2. Thermostat temperature is off. You've got it down to -40℉ but it feels like 80℉. Something's definitely off. . .
3. Foul odors. Air fresheners are barely masking the smell and you need that A/C unit checked out ASAP.
4. Above-average humidity in the home. Kansas is no jungle, and your home isn't either. Extra humidity has got to go.
5. Weak airflow. This could signal a problem with the compressor or ducts. Call an HVAC technician to find out the exact cause.
6. Warm air coming from AC vents. The last thing you want during a Kansas summer is more heat.
7. Water or freon is leaking. Freon is poisonous and can cause serious health problems. If you suspect a freon leak, don't wait a second longer to get it checked out.
8. Electric costs are rising. You shouldn't have to switch to candles to save on electricity. If your electricity bill is climbing, it might be an A/C issue.
9. Frequent repairs. The A/C unit is throwing teenage temper tantrums. Call an HVAC technician to set it straight.
10. 10 years old. It's time for your A/C to rest in peace. Say hello to your next A/C unit.
So maybe you haven't noticed any of these signs. But why wait for disaster if you can take steps to prevent it — and save money?
Taking Preventive Measures
It's important to have your A/C checked out at least once a year. During a routine annual maintenance inspection, Hamilton Plumbing, Heating, A/C, Rooter technicians will:
Install a fresh air conditioner filter
Clean ducts and vents
Inspect condensate drains, air conditioner coil, and coil fins
Seal duct leakage
Check refrigerant levels
Test for refrigerant leaks
Test the thermostat for accuracy
Test airflow
Inspect electric terminals
Clean and tighten all connections
Apply a non-conductive coating (as needed)
Check motors and belts for tightness and wear
Our annual maintenance program was designed to help homeowners save on repairs and stay ahead of costly problems. Once a year, our HVAC technicians will make installations and clean out dirt and debris to improve airflow, increase efficiency, and help keep your A/C running smoothly. Contact us to learn more about the program.
When It's Time to Schedule A/C Repair in Kansas City
Hamilton Plumbing, Heating, A/C, Rooter technicians will inspect the problem and estimate the size, placement, parts, and installation time that will be required to complete the repair. Quotes are free and estimates are based on the size of your home and the quality of indoor air you need. If it's time for a new air conditioning system, we always recommend eco-friendly solutions
Call us today at (913) 227-4943 to schedule A/C repair in Kansas City or contact us online.
Last Updated: August 24, 2023