What is the Importance of a Carbon Monoxide Detector?
August 29, 2023
---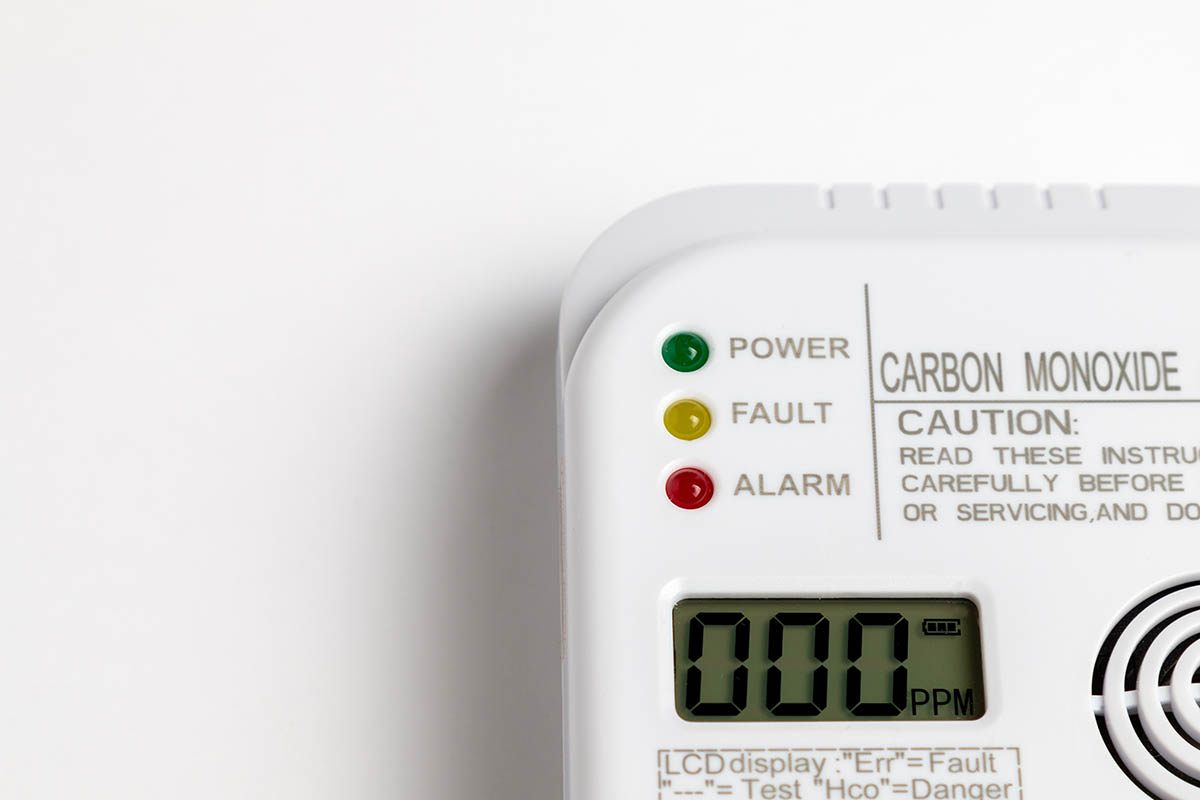 Do you know the purpose of having a carbon monoxide detector in your home? The CO detector plays a critical safety role by sounding an alarm when CO levels reach an unsafe level.
While dangerous CO levels often emanate from your heaters or furnace, it's also possible to have too much of this toxic gas coming from your oven, stove, water heater, fireplace, and other heating instruments. We'd like to take a moment to explain the hazards of carbon monoxide and why a CO detector can be a lifesaver.
What is Carbon Monoxide?
Carbon monoxide is an odorless, tasteless, invisible gas you wouldn't be able to detect without help from special equipment. You can create CO any time you burn substances like gasoline, kerosene, propane, coal, wood, or any natural gas. Unfortunately, it's harmful to humans if we breathe elevated concentrations of CO.
Symptoms from inhaling too much CO include headache, drowsiness, fatigue, nausea, dizziness, and chest pain. In extreme cases, it can be fatal. It's one reason you can't sit in a closed garage with the car running because vehicles produce a lot of CO.
It can be a particular hazard for children, the elderly, or anybody who works in an enclosed area like welders, firefighters, car repairmen, and even toll booth operators.In workplace environments, OSHA actually sets limits on the level of allowable CO. Employers can't expose their workers to ambient air with over 35 parts-per-million of CO.
The Importance of a Carbon Monoxide Detector
There are several types and designs of CO detectors. Some rely on sensors that cycle their own levels of CO throughout the day, making them able to detect changes in the nearby air. They also make battery-powered detectors with passive sensor technology, which is nice because it doesn't consume too much electricity to operate.
How many detectors should you have? Every dwelling should have at least one, but in our estimate, this is insufficient for a multi-storied home, or one with greater than 2,000 square feet of space. When in doubt, we would consult building codes for precise specifications.
Of course, it's important to install these correctly and avoid positioning them too closely to heat-burning sources like an oven. Otherwise, just like your smoke detector, it'll go off all the time with false positives.
Ways to Keep The Air in Your Home Cleaner
While we don't recommend changing your carbon monoxide detectors by yourself (it's easy to do it incorrectly), there are numerous other ways to improve air quality in your home. Here are a few ideas that are easy to implement in no time flat:
Change your air filters regularly (every three months).
Keep your house clean and free from all dust. If things get bad, consider hiring an air duct cleaning service for HVAC and dryer vents.
Invest in items like dehumidifiers or air purifiers.
Open your windows to allow fresh air into your home.
If you smoke, try to do it outside.
Keep a few potted plants around the house. Cacti, in particular, are great for addressing problems like mold and even high electromagnetic frequencies.
Hamilton Can Install, Inspect, & Repair Your Carbon Monoxide Detector
Especially if you have a large home, you probably want more than one CO detector. When you call Hamilton for service, we'll install them for you and make sure they're working properly. You can't afford to take shortcuts with a vital safety mechanism like this.
Fortunately, with this simple preventative measure, you can avoid the litany of health problems that arise from excessive CO exposure. We hope you enjoyed learning more about CO detectors and will remember us the next time you need help with anything plumbing, electrical, or HVAC.
If you need an inspection or replacement on your carbon monoxide detector, contact Hamilton anytime for reliable service.
Last Updated: August 29, 2023