What Plumbing Repairs Should You Never DIY?
August 29, 2023
---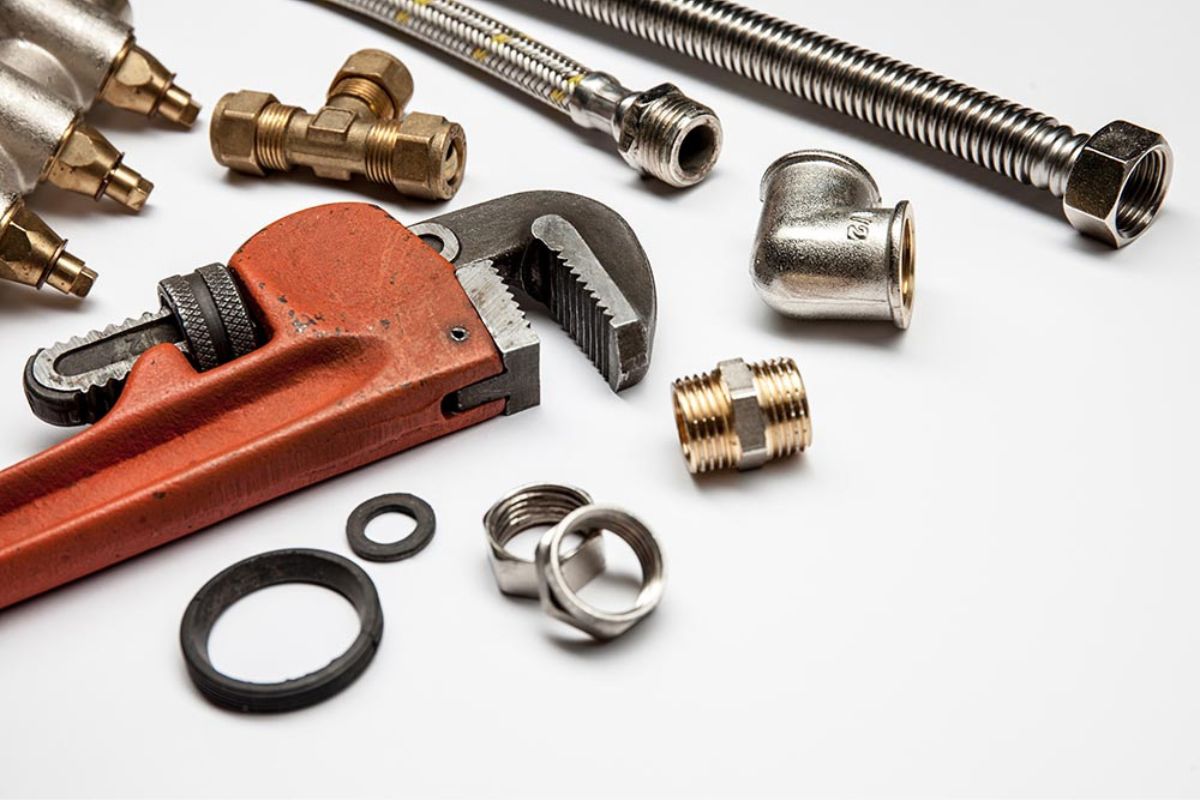 There are many plumbing repairs and renovation tasks you should not take on alone. As a homeowner, you can probably handle minor upkeep items, but there are a few jobs you should leave for the pros. Let's cover the various repair tasks you should and should not do with your plumbing.
Plumbing Repairs You Should NOT Do
Repairing/Replacing a Water HeaterYou can't afford to take too many chances whenever gallons of hot water are in the picture. It's very easy to make a mistake, cause a flood, and have to deal with lots of home damage. Water heaters have several components like anode rods, which, if released, unload lots of pressure. Therefore, only a trained plumber should handle your water heater.
Fixing Broken Water Supply PipesYou may know how to diagnose a pipe leak yourself and try to address the problem. This isn't the best idea, though. It's very easy to make matters worse. Even if you know how to take pipes apart and solder new pieces together, many homeowners select the wrong size or type of replacement pipes. That's something that could lead to a disaster, even if it works for a little while.
Unclogging Sewer LinesSewer lines are much more extensive and difficult to unclog compared to your toilet or the p-trap under your kitchen sink. We recommend leaving complicated repair tasks to sewer lines or sump pumps to us.
Plumbing Repairs Homeowners Can Do
These are the jobs that are more realistic for homeowners to do alone.
Toilet Installation
Leaky Faucet Repair
Clogged Drains or Running Toilets
Showerhead Replacement
Garbage Disposal Repair
Keep in mind, that just because these tasks are easier, doesn't mean you can't make a mistake. Obviously, you can run into enormous problems if you aren't carefully working on the garbage disposal. That being said, it's easy to do some of these things with the help of a quick online tutorial (we have several on our site).
Why It Helps to Know a Reliable Plumbing Repair Business
There are plenty of other plumbing tasks that are not DIY-friendly. It's easy to think you can do something, but without the knowledge and experience, you could make a clumsy mistake such as forgetting to shut off the water line before doing repairs.
When you look over our website and see all the service work we do, those are plumbing repair tasks you're better leaving to us. Regardless of where you go, plumbers have to have to license and several hours of experience before doing work on their own. This trade has many codes and regulations, which should show you how intricate and detailed everything is.
Plumbers not only help you address emergencies. If you take a proactive approach to your plumbing infrastructure, it can save you a lot of money in the long run. This could come from doing important renovation work or simply getting an annual inspection. For more on that, check out how a small plumbing investment can save you thousands.
Hamilton Can Do Any Residential Plumbing Work
Don't take chances on plumbing work that requires an expert. All the plumbers at Hamilton's company carry all the required training, licensing, and certification to perform many arduous tasks. We keep the costs as affordable as possible and even offer financing options to help soften the cost burdens.
You don't have to take our word for our great work. Feel free to read through the dozens of five-star testimonials on our website from satisfied customers all over Kansas City.
Contact Hamilton to take care of the most complex plumbing repairs in your Kansas City anytime.
Last Updated: August 29, 2023