What Smart Home Thermostat Installation Can Do for You
August 21, 2023
---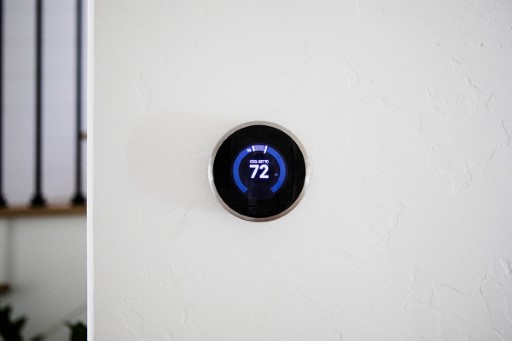 Besides plumbing and electrical work, Hamilton Plumbing Heating A/C Rooter can help you with smart home thermostat installation that will make an enormous impact on energy costs. It's also a great way to get much more even air conditioning throughout your home, especially during the times you want it most: peak summer or winter. We'll preview how modern thermostats work and how we can set one up for your home.
What are Smart Thermostats?
What if we said you could save 10% per year on heating and cooling costs without having to compromise on the temperature you enjoy? Yes, it's possible if you make the investment into a smart thermostat. The newest thermostats rely on Wi-Fi technology to provide a much more comprehensive climate-control system throughout your home.
Now, instead of setting a conventional thermostat and leaving every room, the same, smart thermostats allow you to create precise thermostat settings that adapt to specific user needs. You can heat or cool rooms differently depending on the time of day, how many people are inside, and more. You can control everything from your smartphone and many users report saving as much as $2,000 a year on their power bills.
It doesn't matter whether your home struggles to stay warm or cool. Smart thermostats can make a big difference this upcoming winter or whenever your A/C isn't keeping up in the summer heat.
Benefits of Smart Home Thermostat Installation
There are several ways a new smart thermostat will help you.
You can remote control them right from your smartphone rather than fumbling with clumsy thermostat buttons.

The best ones can help you save greater than 10% on both your heating and A/C bills.

Some of them can make adjustments to the temperature with the help of motion sensors that can tell when more people are in the room.

They can track energy usage, make reports, and provide tips on how to make energy-saving adjustments.

Did you know they also make Smart Humidifiers? Not only that, but you can sync smart thermostats with them as well as any other smart device.

They're easy to adjust through voice commands.

You can also use them to track the weather outdoors.
Nest Thermostats
Hamilton recommends getting Nest Thermostats if you want to take advantage of premium smart thermostat technology. They're easy to use but also have some real technological edge with special algorithms that let the device learn and cultivate new ways to heat or cool your home. It also provides handy alerts (if you want them) straight to your smartphone.
While you're at it, the Nest company makes several other amazing products like Nest cameras (for advanced surveillance), smoke detectors, and carbon monoxide detectors. They cover so many critical air quality issues and home improvement concerns. You should definitely check out their products if you're having trouble in any of those areas.
Call Hamilton for Smart Home Thermostat Installation in Kansas City
We're more than happy to explain more about smart thermostats whenever you speak with one of our knowledgeable representatives. If you want to knock down your heating/AC bill a bunch, then you should take advantage of this important upgrade.
Hamilton Plumbing Heating A/C Rooter helps homeowners gain peace of mind with installation and repair services for plumbing, electrical, and HVAC requirements. We possess Pro Elite status as an installer of Nest Thermostats to go along with our numerous other accolades. You don't have to settle on subpar climate control in your home when you can hire us to re-haul it with the latest and greatest technology.
So, contact us today for prompt smart home thermostat installation.
Last Updated: August 29, 2023