When a Plumbing Problem Turns Into Disaster
August 17, 2023
---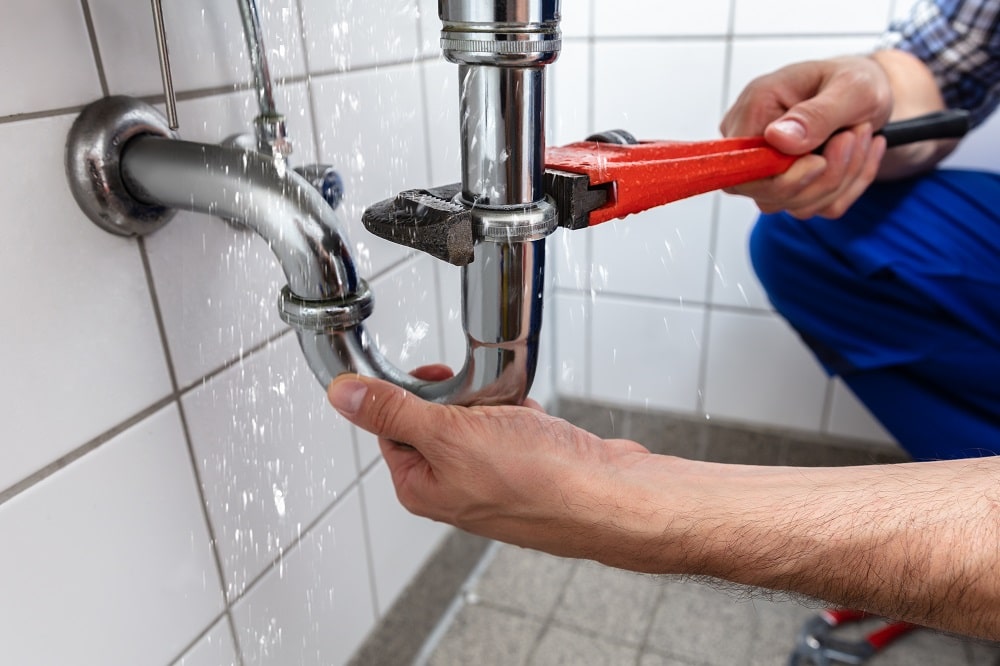 Plumbing problems are never a welcome sight. Water damage refuses to knock on the door and instead seeps in through walls, floors, and ceilings, forcing homeowners to frantically call the local plumber. An obvious plumbing problem can be evident through leaky faucets or fractured pipes, but invisible leaks can lead to plumbing emergencies.
Invisible Leaks
Depending on how the plumbing is set up in your home, pipes can run through walls, ceilings, floors, and yards. Unlike the pipes underneath your sinks or in the basement, pipes that are underground or between walls can't be easily inspected for damage or leaks. For instance, when a hairline fracture occurs under a home it takes some time before the signs of a leak are evident, and by then the problem is much more serious.
Invisible leaks can be caused by acidic water, wear over time, sediment build up, poor construction, and high temperatures. After the inner walls of a pipe spring a crack, the rush of water will widen the crack and leak into the surrounding materials. Tree roots can also affect plumbing by growing into the mail line.
7 Signs of Leak
Here are a few things to look out for if you suspect a leak:
Sharp increase in water costs
Mold and mildew in walls, baseboards, ceilings or floors in the kitchen or bathroom
Musty smell
Water stains in ceilings, floors, and walls
Running meter when the water is shut off and no appliances are being used
Cracks in the foundation
Wet spots inside or outside the home
If And When Water Damage Occurs
Because the costs to clean up and restore a home after significant water damage can run in the thousands, every homeowner should have an active homeowners insurance policy that includes coverage for water damage. However, be aware that not all homeowners insurance policies cover damage resulting from lack of maintenance. For example, if a leaky roof is left ignored for weeks or years and leads to the roof caving in, the damage may not be covered under the insurance policy. Every minor leak should be inspected and fixed as soon as possible.
When Calling An Emergency Plumber
Water damage can lead to mold in mildew in as little as 24 to 48 hours. Don't wait until you have a plumbing emergency on your hands. Call Hamilton Plumbing, Heating, A/C, Rooter at (913) 227-4943 for an inspection and kick water damage out of the house.
Last Updated: August 29, 2023