When Should You Upgrade Your Electrical System?
August 21, 2023
---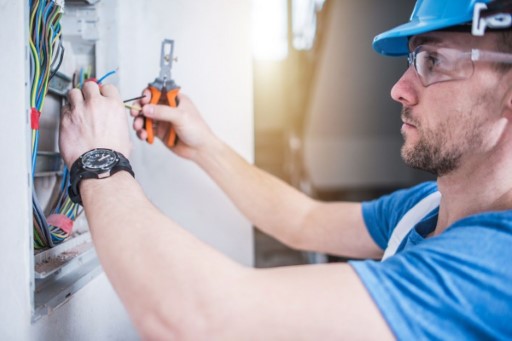 When is it time to upgrade your electrical system? This is an important question if you've noticed the troublesome symptoms of the poor electrical framework. You shouldn't ignore even minor issues like flickering lights or excessive breaker tips. This could be a sign that you need to re-haul or at least update your electrical system.
Signs That It's Time to Upgrade Your Electrical System
What are the most common symptoms of electrical trouble around the home?
The breakers trip constantly.

The house is over 20 years old. Most homes built before the 90s, and certainly before the 50s, had much different wiring and breaker systems. Many of these are not compliant with current electrical codes, and present safety problems.

You notice noises from the breaker box, or burning smells from the electrical panel.

There are burnt wires or scorch marks on the breaker or electrical panel. Also, you might see electrical outlets with burn marks.
These are just a few signs of trouble. Given the potential for fire hazards, if you see or smell anything problematic, please call us ASAP so that we can send an electrician to inspect your home.
Electrical/Panel Upgrades with Bob Hamilton
Bob Hamilton offers comprehensive home electrical checks for only $99. This is well worth it if you suspect the warning signs we mentioned. There are many reasons to do this:
Greater Home Safety
Faulty electrical components can cause fires; plain and simple. Even with modern standards and equipment, there are still over 50,000 electrical fires in the U.S. each year. Since the panel is the epicenter of potential problems, it's a logical place to implement improvements.

It Helps Increase Home Value
The poor electrical framework can also hurt your chances of selling your home. By updating the wires and outlets, and installing surge protection, you can attract more buyers.

Protect Expensive Electronic Equipment
Do you own lots of electronic gadgets like TVs, stereo equipment, and computers? Then you shouldn't leave them vulnerable to surge damage. This is one of the most common reasons people call us for electrical upgrades.
Electrical Upgrades You May Want to Consider
These are the most popular electrical services we offer that can further enhance your electrical system.
Fixture Repair & Installation
Bob Hamilton can help improve your electrical safety and bolster the quality of the lighting in any room in your house. Perhaps you have some new sconce lights or LED lights you need help installing. That's where we enter the equation. You don't have to labor through tricky electrical work when an electrician can do it in no time (and much more safely).

Wiring
This is another big issue for old houses. If you own one built before the 1950s, it may have ungrounded wiring, which you should update to avoid fire hazards, and improve energy efficiency.

Surge Protection
It's easy to run into trouble with surges in Kansas City, especially when we get storms, or if you use many appliances simultaneously. We're more than happy to protect your expensive appliances with simple surge protection.
We also sell and install backup generators, which are very handy if your home is vulnerable to frequent power outages. This can be a lifesaver in the cold Kansas City winter.
Call Bob Hamilton to Upgrade Your Electrical System
The prudent decision to upgrade electrical components can make a vast difference in electrical safety in your home. Bob Hamilton's team performs a wide range of electrical, plumbing, and HVAC service tasks for folks in Kansas City.
You can rely on our capable technicians who have every requisite license and training to perform difficult electrical work. We have an A+ accreditation from the Better Business Bureau (BBB) and plenty of other endorsements you'll see on the main page of our website.
Contact us anytime to learn how you can upgrade your electrical system.
Last Updated: November 14, 2023