Your Bathroom Will Soon be as High-Tech as Your Phone
August 24, 2023
---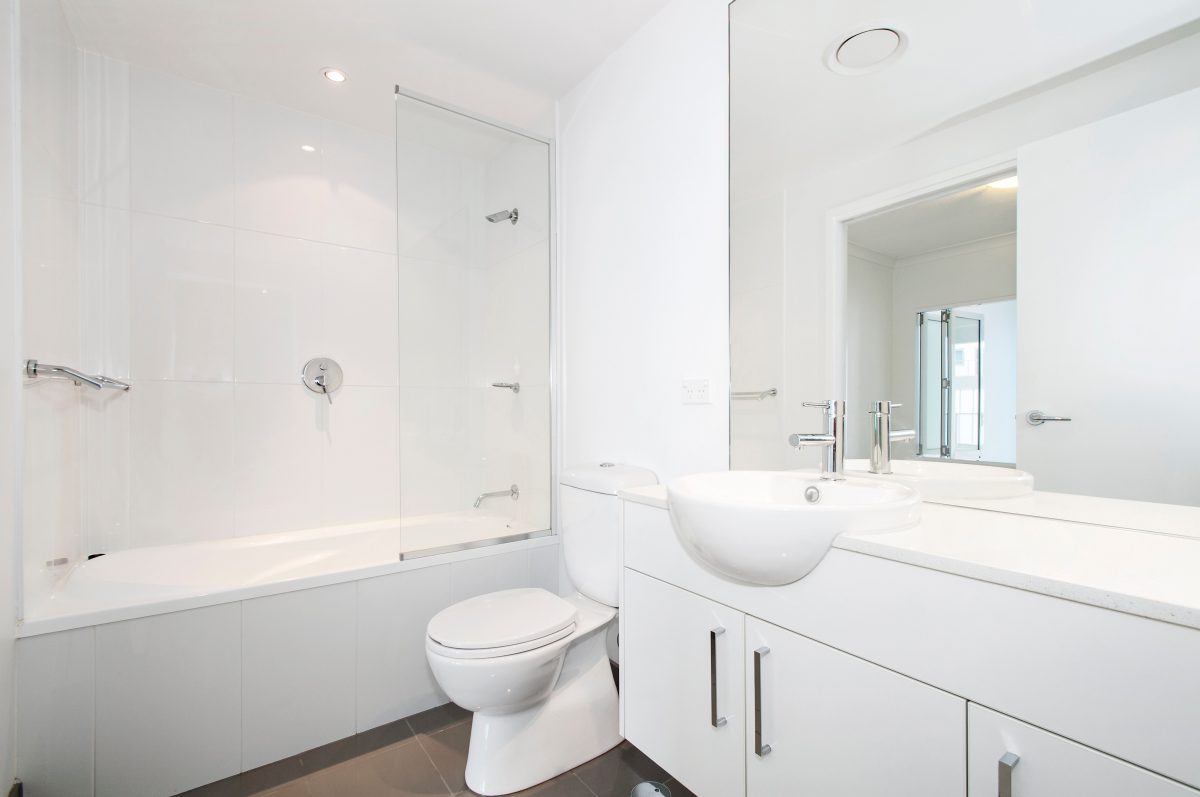 The developed world has come a long way from outhouses and the unsanitary waste disposal conditions of the medieval ages. We won't go into detail about how terrible the conditions used to be, but we do want to talk about where things are headed. Here are a few predictions about technological advancements that are sure to take your bathroom experience to a royal level.
Approach the Great White Throne
No need to lift the lid — a Toto toilet will sense you approaching and automatically lift the lid. A pretty cool hygienic feature for germaphobes. But, expect to dish out a few grand for this fancy feature.
Hit the Lights!
You've dreamed of having a toilet light up in a cool blue — haven't you? Well, Kohler will make your dreams come true with an ambient colored lighting feature in their Numi intelligent toilet. Choose from eight colors and three programming options. Yep, your toilet will shine bright like a diamond!
Queue the Music!
Don't you just hate it when your favorite song comes on, but you have to. . . go? Well, now you can "go" with your music wirelessly synced to your high-tech Kohler Numi toilet. Using Bluetooth technology, the Numi toilet will play "All the Single Ladies" while you get your business done!
Bring the Heat!
You've already got heated seats in the car, your toilet is next in line. Enjoy a heated seat and a foot warmer from the comfort of your bathroom. For the energy-conscious, the Kohler Numi toilet offers adjustments to heated seat settings. The PureWarmth heated toilet seat can be controlled through Kohler's Konnect app; adjust the temperature, timing of the heat and duration. But whatever you do, try not to think about the $9,000 price tag . . .
Summon the Sanitation Service
Toto's Washlet toilet will automatically wash and dry off your behind — no need to reach for toilet paper. Control the water streaming angle, temperature and pressure. The toilet also includes an air deodorizer so you don't have to hold your nose the entire time. What more can you expect from a high-tech toilet?
Cheers to Your Health!
In the future, you can expect your toilet to monitor your health. Industry professionals are predicting that someday toilets will be capable of monitoring weight and body mass and analyzing human waste.
The Eco-Friendly Factor
The Geberit Service Remote, part of the hands-free Geberit system, gives owners control over auto flushing, sensing range and flush volumes, and informs owners of water usage and/or savings. Toto has introduced the Tornado Flush feature, which helps fully and efficiently clean the bowl. Standard toilets often require multiple flushes and even scrubbing to remove the evidence, but Toto's Tornado Flush feature has solved this dilemma.
What's Causing the Holdup
These tech advancements are exciting but barriers to mass adoption exist. For one, there is a learning curve to mastering smart technology. In addition, maintenance will likely become more complex as issues will no longer be only plumbing-related, but will also involve technological components.
For now, most of us will stick to our trusted toilets — and the plumbing issues that they produce. For any plumbing issues, please don't hesitate to reach out to the Hamilton Plumbing, Heating, A/C, Rooter team for quick and eco-friendly service.
If you're considering upgrading your bathroom experience, our team is happy to talk to you about new faucets, low-flow toilets and other water-saving plumbing options — give us a call today at (913) 227-4943!
Last Updated: August 24, 2023