Your Sleep Problems May Be Caused By Poor Indoor Air
August 23, 2023
---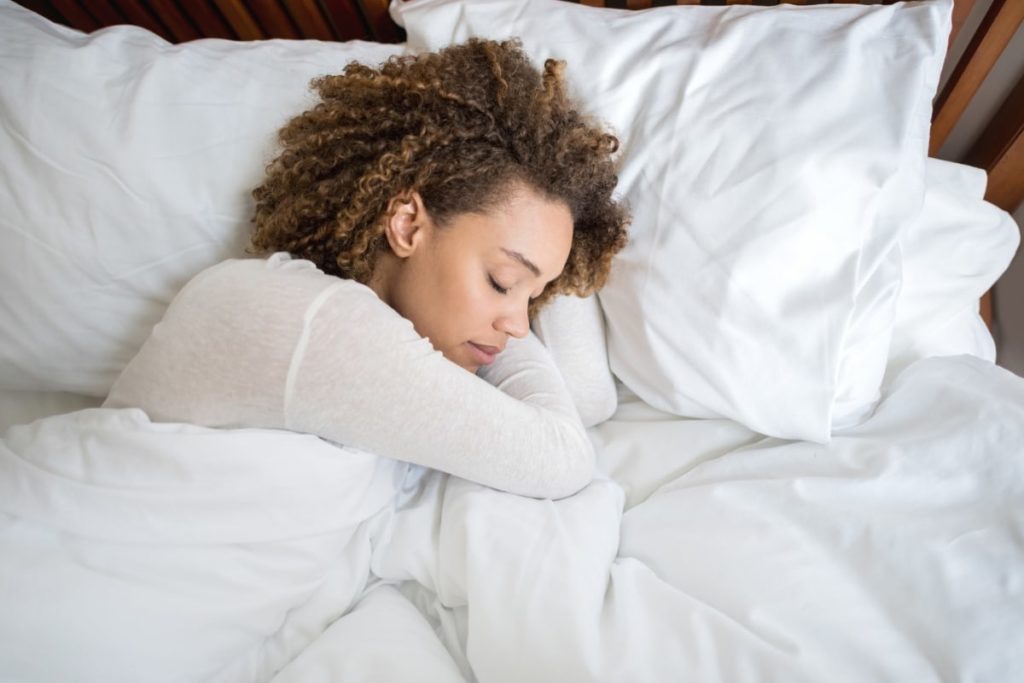 According to a study by researchers at the University of Pennsylvania, one in four Americans experience acute insomnia each year. About 75% of these individuals recover without developing chronic insomnia. Chronic sleep deprivation can affect an individual's daytime performance, negatively impact their mood and increase their risk of vehicle accidents, cardiovascular disease and cancer.
The Pollution Possibility
Most Americans are aware of the main causes of insomnia: stress, medications and illness. But what about air pollution? A recent study found that people "who lived in areas with high levels of air pollution were 60 percent more likely to sleep poorly," compared to those who lived in areas with cleaner air. The study measured sleep efficiency (the total amount of time spent asleep) and the number of times participants awoke after falling asleep.
Researchers tracked two major air pollutants around the participants' homes: nitrogen oxide (NO2) and fine particulate pollution (PM2.5), which are solid particles that have a diameter of less than 2.5 micrometers. According to the lead author of the study, Dr. Martha E. Billings, "there was an about 60 percent higher odds of having a low sleep efficiency if you had an exposure in the highest quartile of air pollution."
Though this study showed an association between air pollution levels and sleep quality, not a cause-and-effect relationship, homeowners should still take steps to improve the quality of their indoor air.
Clearing Up The Air
An air purifier can help improve the quality of indoor air by trapping dust, removing airborne bacteria, and helping to stop the spread of germs and illness. A few types of air filters include:
True HEPA/UV-C Air Purifiers. Uses replaceable HEPA air filters and an ultraviolet germicidal light to trap airborne allergens, germs and odor-causing bacteria; can remove

Pollen

Smoke

Dust/dust mites

Lint

Odors

Mold

Pet dander

Germs

True HEPA Air Purifiers. Uses replaceable HEPA-rated filters to remove:

Pollen

Smoke

Dust/dust mites

Lint

Odors

Mold

Pet dander

HEPA-Type Air Purifiers. Purifies the air by removing:

Smoke

Dust

Lint

Odors

Pet dander
Invisible Leaks
One simple explanation for poor indoor air quality is air leaks. If windows are not sealed properly, then it's harder to maintain quality indoor air. Homeowners should reach out to 4 Eco Services for an inspection and we'll make sure to tackle every air leak.
Keeping Your HVAC System in Check
Another way to improve indoor air quality is by maintaining the HVAC system:
Inspect ductwork for leaks.
Clean the blower wheel compartment, burners and orifices.
Inspect and clean the air filter.
Lubricate the indoor motor.
Check HVAC components for signs of wear.
If the air filter is getting dirty faster than normal (every 60 days) then there may be a leak in the ductwork. Other signs that ductwork needs work is if the home is somehow dustier than usual (despite regular cleaning), a mildew smell or if the HVAC system has become noisy.
Out With the Old, In With The New
If your HVAC system is over 10 years old and you're tired of paying for expensive and frequent repairs, then it's time to replace your old and inefficient system with a new, eco-friendly model. Modern HVAC systems are more energy efficient and are better at keeping indoor air quality high.
Reach out to Hamilton Plumbing, Heating, A/C, Rooter at (913) 227-4943 for an inspection of your current HVAC system. We're happy to recommend eco-friendly, energy-efficient HVAC units and take care of the installation.
Last Updated: August 24, 2023