Common Plumbing Issues in Kansas City
August 22, 2023
---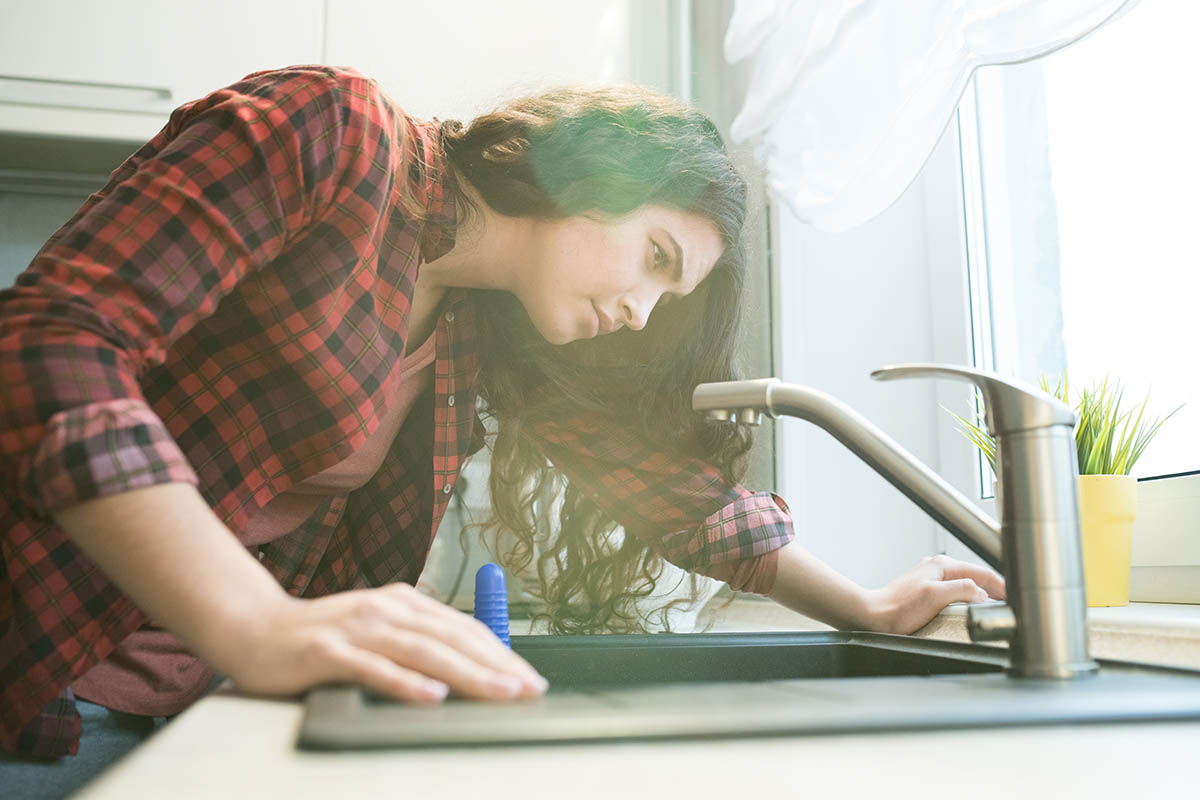 Now, we want to check out the most common plumbing issues you're likely to encounter in Kansas City. This will cover everything from a clogged toilet or sink to repairing worn-out pipes and fixtures.
Plumbing is a complex but critical part of your home's infrastructure, so don't neglect these problems for long. Hamilton Plumbing Heating A/C Rooter is happy to help whenever you find these plumbing calamities in your home.
The Most Common Plumbing Issues We See All The Time
Broken Water Heater
We start with water heaters because repairing or replacing them can be expensive. You can also run into a nasty flood if you wait too long to address problems. This could stem from electrical problems, broken heating elements, poor installation, the wrong size heater, etc. In most places, it's against the plumbing code for homeowners to replace or manipulate water heaters, so call a plumber if you suspect something's wrong.
Clogged or Corroded Pipes
Pipes are the veins and arteries of your plumbing system, but, alas, they can break, leak, and corrode in many ways. You could have a backed-up drain or toilet for many reasons, including if something large gets stuck several feet down a pipe. Pipes also have several joints that we may have to repair if you have leaks, water hammers, or other problems.
Dripping Faucets
This is a real nuisance since it's both annoying and wastes water. Believe it or not, there are several small parts in your typical sink faucet. If, for example, it has a worn-out O-ring or washer, that alone might cause a drip. Other times, the faucet (or any fixture) will drip because of corrosion.
Other Common Plumbing Issues
Then there are other nuisances that can arrive suddenly or gradually worsen. One of these is low water pressure. It's aggravating, especially when you need to take a shower or wash dishes, but it can come from bigger problems like bad pipes, undetected water leaks, or the water heater. It may also result from drain/sewer clogs or cracked sewer lines, just to name a few common culprits.
Some other plumbing problems you might have are running toilets, leaking hose bibbs, sump pump clogs or failures, and basement water stains.
Advice for Keeping Your Pipes and Plumbing in Top Condition
How would you like to avoid these plumbing nightmares? Then review some of these effective plumbing tips that will help you keep your pipes in top condition.
Don't allow everything to go down your garbage disposal. Items like coffee grinds, egg shells, rice, grease, oil, and bones have a high likelihood of clogging.
Always know where to find your water shut-off valves in case of an emergency.
Buy a couple of reliable plungers; one for toilets and the other for sinks (yes, there is a difference, which you'll see when you go to buy one).
Kansas City gets cold in the winter, so it's important to winterize your pipes by detaching garden pipes and covering outdoor ones. If they freeze, they might burst and cause a flood.
Above all else, make sure you call Hamilton at (913) 227-4943 if you run into something that's over your head.
Hamilton Can Repair Any Plumbing Problem
You don't have to experience a colossal headache trying to fix every plumbing issue by yourself. There are certain tasks, like replacing a water heater, that can be really dangerous unless you have the training and licensing. It's not worth the chance of making a mistake when you can hire someone who knows the plumbing codes and has years of experience troubleshooting every problem.
There's a lot of competition for providing service like this, but we happen to be one of the Top 3 Local Plumbers in Overland Park. You can also look around our website for several positive testimonials that verify our terrific workmanship.
So, if you have any of these common plumbing issues and want to resolve them quickly, then contact Hamilton for repair services today.
Last Updated: August 22, 2023