Why Smart Heating is The Future of Home Heating
August 21, 2023
---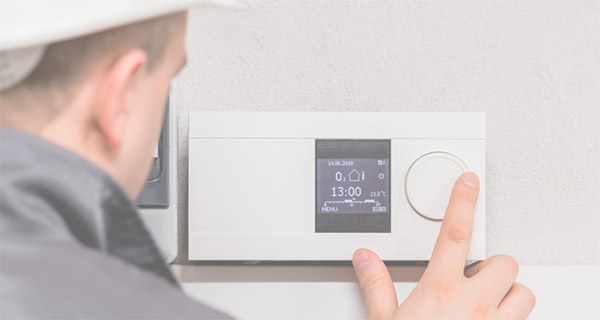 Smart heating is the way of the future. It gives homeowners full control of the temperature in each room of the home, at different times of the day, without the need to manually turn the heater on or off. Some smart heating systems even allow homeowners to remotely control temperature from their smartphone or computer.
How Smart Heating Works
Smart heating systems rely on smart thermostats to connect the system to the internet and enable remote control. Though features vary across systems, most include hot water control, multi-room control, and even geofencing, which adjusts temperatures based on home occupancy. Safety and holiday modes are also helpful for traveling homeowners who need extra protection for their home.
Why Homeowners Should Invest in Smart Heating
The benefits of smart heating are many, and worth considering.
Simple Set Up And Use
Some smart heating systems don't require programming a smart thermostat. The smart thermostat will learn daily routines and make adjustments on its own.
Remote Control
With just a WiFi connection, homeowners can control their home's heating system via a smartphone. Turn on the heater right before coming home and turn it off after leaving. If the Internet's down, the heater can still be controlled manually at the thermostat.
Energy Savings
Over time, the smart thermostat will learn how quickly a building heats and cools and automatically make the necessary adjustments.
With smart heating, homeowners won't have to wonder if they turned off the heater after they left the house. They can use their smartphone to check and turn it off.
Connect to Other Smart Home Features
Voice assistants like Alexa can also control the home's smart heating system. Linking the smart heating system to a calendar will let the system know when to turn on and off.
Automated Temperature Adjustments
A smart heating system pays more attention to weather forecasts than most homeowners. During hot days, the smart thermostat will automatically lower the indoor temperature setting. If the outdoor temperature comes down, the smart thermostat will react accordingly. This is helpful in reducing energy expenditures.
If you have any questions about upgrading to a smart heating system, reach out to Hamilton Plumbing, Heating, A/C & Rooter for recommendations and service.
Read on for some of the top HVAC mistakes that will drive up your cooling costs in Kansas City.
Last Updated: August 24, 2023